You Won't See Me Coming
Kristen Orlando
(The Black Angel Chronicles #3)
Published by: Swoon Reads
Publication date: January 8th 2019
Genres: Contemporary, Thriller, Young Adult
After finally taking down Torres, her mother's merciless killer, Reagan and Luke have two targets on their backs and are forced into hiding. With new names, looks, and cover stories, they're living quiet, "safe" lives, but revenge comes at a steep price. Reagan's actions continue to haunt the pair and put the people they love in danger.

When Reagan discovers her best friend Harper is on the verge of being kidnapped, she and Luke defy Black Angel orders and risk blowing their cover to save their friend. After the rescue attempt goes wrong, the three friends must go on the run with an army of assassins hot on their trail and the list of trust-worthy Black Angels getting smaller and smaller. Will they make it out alive? And at what cost?

Fast-paced and suspenseful, this is the explosive finale of Kristen Orlando's Black Angel Chronicles series.
Goodreads / Amazon / Barnes & Noble / iBooks / Kobo
My Review:
5 Out Of 5 Stars
Genre: Heart-Wrenching, Mystery, Survival, Suspense, Teen--
Keep in mind that this is not a standalone, but instead the end of a trilogy that has been building to this point. Make sure to read the books in order so you can fully appreciate this story as well as the journey that Reagan took to get here. Shockingly, this will be a short review because I do not want to give away any of the surprising details of this action-packed, twisty finale. I loved the direction that Reagan's growth as a person went in this book, she was finally able to see her own hidden truths and tell others what she wanted. In the face of her biggest adversity, she stood up for what she believed in and trusted in her own abilities and I loved who she became.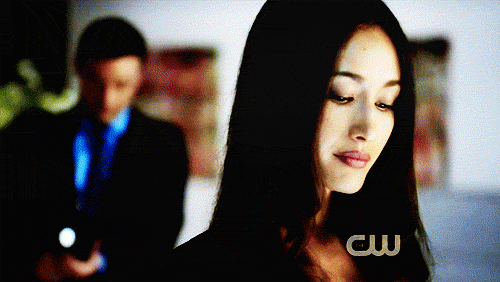 "I grip my tongue between my teeth to stop the tears that threaten to rise from the base of my throat. Since Indonesia, so many conversations I've had with Luke have left me teetering on the edge of tears. I hate it."
This, this right here sums up my feelings too every freaking time Reagan and Luke talked in this book. It really just broke my heart and made my throat tighten with unshed tears. Kristen really knows how to put her characters and readers through the emotional ringer. I knew I was in for a tough read by the end of chapter one but there is no way that I would have changed my mind about reading this book or this series. I love everything about this book, I really think that each book got better and more gruesome, action packed and emotional. Don't get me wrong, I really enjoyed the first book in the trilogy, but You Won't See Me Coming blew all the others away and I could not stop reading. Who needs sleep when Reagan's life is on the line...again. I highly recommend this for fans of YA thrillers such as Dare You To Lie, pick up the Black Angels Chronicles. I can't wait to see what kind of adventures Kristen will write for me next. **Check out my 4 Star reviews for the other books in the trilogy,
You Don't Know My Name
and
You Won't Know I'm Gone
.
Author Bio:

Writing is one of the great loves of Kristen Orlando's life and she has been lucky enough to make it her living, first as a television producer, then as a marketer and now as a novelist. Kristen graduated with a B.A. in English literature from Kenyon College. She lives in Columbus, Ohio with the other great love of her life, Michael. You Don't Know My Name is her debut novel.
GIVEAWAY!
a Rafflecopter giveaway