You Won't Know I'm Gone
Kristen Orlando
(The Black Angel Chronicles #2)
Published by: Swoon Reads
Publication date: January 16th 2018
Genres: Contemporary, Thriller, Young Adult
Reagan has to prove herself to an elite group of special agents—and avenge her mother's death—in the second book in the Black Angel Chronicles from the author of You Don't Know My Name.

Going rogue in an effort to rescue her kidnapped parents has cost Reagan Hillis herautomatic ticket to the Training Academy. But becoming a Black Angel is the only way Reagan will be able to exact revenge on her mother's merciless killer, Santino Torres.

When Reagan is given a chance to prove that she's worthy of training to be a Black Angel, she also gets the first chance she's ever had to be her true self. No aliases. No disguises.

But when her friend Luke joins her at the Black Angels training compound, Reagan finds herself once again torn between the person she was and the person she wants to be. Reagan has to prove that she's as good as her parents trained her to be, because she'll never find Torres without the Black Angels' help.
Goodreads / Amazon / Barnes & Noble / iBooks / Kobo
My Review:
4 Out OF 5 Stars
Genre: Heart-Wrenching, Mystery, Suspense, Teen--
Reagan is a shell of the girl she use to be, letting herself waste away with despair after the death of her mom during a mission that Reagan was involved in. Reagan as well as some of the other Black Angels blame her for her mother's death, and it has cost Reagan her coveted place on the special OPs team. But revenge motivates Reagan now, and that means that she needs to work hard and get herself a spot with the Black Angels, no matter how difficult it seems. But some things you can never move on from... Side note- this is the second in a continuous series and can't be read as a standalone! This is a very interesting book and super important to the direction of the plot as well as character development of Reagan's personality and decisions, but I found this to be a hard read. Most of the book deals with the depression, loneliness and determination Reagan feels, at times an internal debate of who and what she has become, full of darkness that was so palpable at times. I devoured Black Angel Chronicles book 1, You Don't Know My Name, within hours, completely caught up in the mission, action and excitement of Reagan's life. But I found myself needing to take a break at times while reading this part of Reagan's journey, I became so wrapped up in her grief that I just needed to stop. That being said, I found this story to be incredibly important to the overall mission Reagan is on and Kristen's writing made the characters come to life. Without a doubt, I am completely certain that I know and understand Reagan- and while I don't agree with all her choices, I know why she does what she does.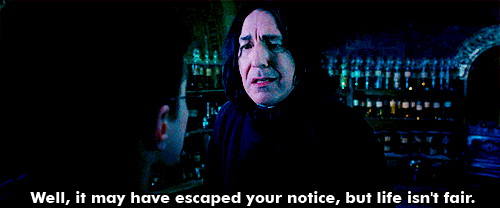 Reagan is a very strong person, much stronger than she gives herself credit for. Instead of calling it quits and taking the easy exit she was given to an easy life, she pushes herself to once again become the weapon that her parents trained her to be. To be honest, the girl is a motivated machine. She worked so hard to be deserving of a position, so much more than anyone gave her credit for and I rooted her on every step of the way. I wanted her to be more than she thought she could be, to take her rightful place with the Black Angels. The cast of side characters she acquired was such a positive influence on her attitude and strength, making her part of an effective team and an emotional safe place. Well that was a shocking, stressful ride and I have no idea what will come next! This chapter of the story ended with no resolution just more heartache, making it a hard read but ever so important. I can guarantee at least one more book in the series (maybe more!) and I will be waiting as patiently as possible (which is so hard for someone with no patience!) until I can read more. This series is perfect for those looking for an action packed, spy-esque teen adventure.
I received this title for reviewing purposes.
Author Bio:

Writing is one of the great loves of Kristen Orlando's life and she has been lucky enough to make it her living, first as a television producer, then as a marketer and now as a novelist. Kristen graduated with a B.A. in English literature from Kenyon College. She lives in Columbus, Ohio with the other great love of her life, Michael. You Don't Know My Name is her debut novel.
GIVEAWAY!
a Rafflecopter giveaway