Author: C.L. Schneider
Narrator: Cassandra King
Length: 15 hours 51 minutes
Series: Nite Fire, Book 1
Publisher: C.L. Schneider
Released: Nov. 30, 2018
Genre: Urban Fantasy


Slated for execution, shape-shifting assassin Dahlia Nite flees her world to hide in the human realm. As payment for the shelter they unknowingly provide, Dahlia dedicates herself to protecting humans from what truly lives in the shadows. Moving from town to town, she hunts the creatures that threaten an unsuspecting human race, burying the truth that could destroy them all.

But the shadows are shifting. The lies are adding up. When Sentinel City is threatened by a series of bizarre brutal murders, light is shed on what should never be seen. The secrets that have kept humanity in the dark for centuries are in danger of being exposed.

Wrestling with a lifetime of her own deceptions, Dahlia investigates the killings while simultaneously working to conceal their circumstances. But with each new murder, the little bit of peace she has found in this world begins to crumble. Each new clue leads her to the one place she thought to never go again: home.

Flash Point is the first audiobook in the Nite Fire series.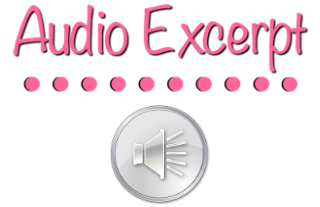 My Review:
4 Out Of 5 Stars
Genre: Another-World, Mystery, Royal-Court, Supernatural, Suspense, Urban Fantasy--
Dahlia Nite wanted nothing more but to make her queen happy and serve her people but when she was cast out for being herself she loses faith in her people, the dragons. Instead Dahlia has made a life the last 100 years living among the humans, living many different lonely lives. When she is hired as a consultant on an unusual fire death, Dahlia realizes that her two worlds are about to clash. I am such a fan of urban fantasy and am always on the lookout for something new and different and Nite Fire was certainly something different. This was such a detailed, cool version of the world, where dragons exist in secret right next to man in their own world easily accessed with portals, where hybrids are born to be the soldiers the dragons need. I have never read anything like this before, equal parts dangerous and magical (as well as dark with a crazy convoluted plot)while at the same time a police murder investigation runs through the pages. Can we just take a minute to mention how deadly dragon punishment is? Yikes. I can gladly say that I am happy I am not a dragon. I think I would have enjoyed the story a little bit more if I had read the book instead of listening to it. The narrator was fantastic at giving all the characters voices but I feel like her overall narration for Dahlia was a little unemotional. I had a hard time connecting to her as a character and keeping my focus since at times her voice was a little monotone- great for delivering information, not so good for establishing a relationship with a character. Her enunciation was clear and concise which I appreciated, but I was definitely distanced from the character overall.
I am for sure interested in this world and I would love to pick up the next book to read. There were plenty of things explained and resolved, but also so many mysteries and complicated world building that were left unsolved I am desperate to get answers to. And it wouldn't hurt to get to see the strange dragon Cohen again, just saying. This is the perfect read for anyone who loved dragons, fantasies, dark urban fantasy and police investigations with a paranormal flair. I received this audiobook as part of my participation in a blog tour with Audiobookworm Promotions. The tour is being sponsored by C.L. Schneider. The gifting of this audiobook did not affect my opinion of it.
C.L. Schneider is an award-winning author of immersive fantasy fiction, including The Crown of Stones Trilogy and the Nite Fire Series. Born in a small Kansas town on the Missouri river, she penned her first novel at age sixteen on a typewriter in her parent's living room. She currently resides in New York's scenic Hudson Valley with her husband and two sons.
To learn more about C.L. Schneider, and the worlds she creates, visit clschneiderauthor.com where you can read reviews and excerpts, subscribe to her newsletter, and join her Street Team. An active part of the indie author online community, you can often find her on social media, chatting about the daily ups and downs of a writer's life.

Cassandra is a professional actor from New York. She works with a private acting trainer and has been making her way into the voice over world. Becoming an audiobook narrator was a great way to combine her desire to act and her passion for literature. She is currently working on book 2 of the Nite Fire series entitled 'Chain Reaction' as well as a Warhammer 30k fan film called 'Death of Hope'. In addition to reading and acting, Cassandra also enjoys anime, sports, cooking, and traveling.

Giveaway: Nite Fire Swag Pack
Flash Point Giveaway: Nite Fire Swag Pack

Jul. 25th:
The Book Junkie Reads . . .
Jul. 26th:
Jazzy Book Reviews
Jul. 27th:
Dab of Darkness Audiobook Reviews
T's Stuff
Jul. 28th:
Valerie Ullmer | Romance Author
Momma Says To Read or Not to Read
Turning Another Page
Jul. 29th:
Viviana MacKade
Readeropolis
Jul. 30th:
Ruby's Books
My Creatively Random Life
Jul. 31st:
Smada's Book Smack

Plugging you into the audio community since 2016.
Sign up as a tour host here.