Off Planet
Aileen Erin
Published by: Ink Monster LLC
Publication date: March 19th 2019
Genres: Dystopian, Young Adult
From USA Today Bestselling Author Aileen Erin

Maite Martinez has always yearned for more than waitressing in a greasy diner on the polluted ruins of planet Earth. Hiding her special abilities is a full-time job on its own, even with the government distracted by the mysterious alien race – the Aunare.

When a SpaceTech officer gets handsy with her, she reacts without thinking. Breaking his nose might not have been her smartest move. Now she's faced with a choice: serious jail time working in a chain gang on a volcano planet or join the corporate army to fight against the impending war with the Aunare. It's really no choice at all.

As with everything in her life, Maite quickly realizes that the war with the Aurnare isn't what it seems. And Lorne, the Aunare prince, keeps popping up everywhere she goes. Being seen with him could get her in even deeper trouble with her commanders, but he's the first person who sees through the wall she's built around herself and she can't bring herself to send him away.

When the situation between SpaceTech and the Aunare escalates, Maite has a way to end the war before it even begins. There's only one question: Can she stop the total annihilation of humanity without getting herself killed in the process?
Goodreads / Amazon / Barnes & Noble / iBooks / Kobo
My Review:
5 Out Of 5 Stars
Genre: Aliens, Another-World, Dystopian, Heart-Wrenching, Space, Survival, Suspense--
Hiding out on Earth, waiting until the day where the authorities would discover that she is a halfer- half human half Aunare alien, Maite knows that it is only time until she will be arrested. When tensions are already high, Maite ends up attacking a handsy customer at the restaurant she waitresses at- a customer who just so happens to be someone in power. Maite ends up arrested and sent off planet to work her punishment off. But she may not survive her punishment, which could lead to war. Aileen's Alpha Girl series captivated me from the first chapter and ever since I discovered them I have impatiently waited to get my hands on the next book. When I saw that she had a new series coming out about aliens and outer space I was so excited, I knew I was going to read it. Hands down, Off Planet is unlike anything Aileen has written before (and I can say this with confidence as a super fan) and it was unlike anything else I have read period. With elements of dystopian, science fiction, an underlying mystery and a mysterious guy lurking on the fringes, I can say that this is a must read.
Being saved by someone was nice, but being able to save myself, that was a rush.
Maite was such an awesome character, totally capable and skilled, able to take on any opponent and have the upper hand (without using her alien mojo). I love that she enjoyed fighting and training, but she also enjoyed being able to educate others to be able to protect themselves. Off Planet was in no way a romance, but there were a couple of tasty men added to the list, my favorite being Declan, the honorable human son of Maite's enemy. And then there was the mysterious Lorne who has a connection to Maite she doesn't understand. I am interested to see how all of this will play out next.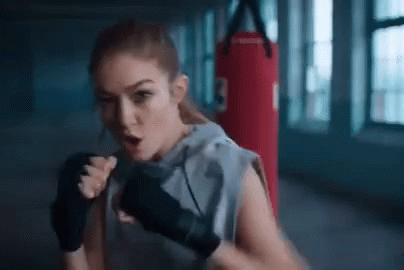 Let's just talk about the fact that this is very much an adult book. I went into it expecting this to be another cute YA sci-fy romance story, but Off Planet was not that even a little bit. Between language, sexual assault and overall content and interactions, I would classify this as adult science fiction. Not that that is a problem, just a disclaimer for new readers. There were a few times where Maite was basically being tortured and due to Aileen's descriptive writing it was so real that I felt her pain and wanted to intervene. My biggest problem with Off Planet is that I am left wanting more and the next book is not coming out until 2020! Sniff sniff, I will try and work on my non-existent patience, but we all know that is a losing battle.
Author Bio:

Aileen Erin is half-Irish, half-Mexican, and 100% nerd–from Star Wars (prequels don't count) to Star Trek (TNG FTW), she reads Quenya and some Sindarin, and has a severe fascination with the supernatural. Aileen has a BS in Radio-TV-Film from the University of Texas at Austin, and an MFA in Writing Popular Fiction from Seton Hill University. She lives with her husband in Los Angeles, and spends her days doing her favorite things: reading books, creating worlds, and kicking ass.
GIVEAWAY!
a Rafflecopter giveaway