Carols and Chaos
Cindy Anstey
Published by: Swoon Reads
Publication date: October 9th 2018
Genres: Historical, Romance, Young Adult
A lady's maidand a valet become entangled in a yuletide counterfeiting scheme in this romantic Christmas YA adventure.

1817. The happy chaos of the Yuletide season has descended upon the country estate of Shackleford Park in full force, but lady's maid Kate Darby barely has the time to notice. Between her household duties, caring for her ailing mother, and saving up money to someday own a dress shop, her hands are quite full. Matt Harlow is also rather busy. He's performing double-duty, acting as valet for both of the Steeple brothers, two of the estate's holiday guests.

Falling in love would be a disaster for either of them. But staving off their feelings foreach other becomes the least of their problems when a devious counterfeiting scheme reaches the gates of Shackleford Park, and Kate and Matt are unwittingly swept up in the intrigue. Full of sweetness, charm, and holiday shenanigans, Carols and Chaos is perfect for fans of Jane Austen and Downton Abbey.
Goodreads / Amazon / Barnes & Noble / iBooks / Kobo
My Review:
3.5 Out Of 5 Stars
Genre: Historical, Mystery, Romance--
Side note here, I will admit that it was a little disconcerting reading a book based around the Christmas season while actually surrounded by all things Halloween. Talk about out of place! Here I am watching horror movies, seeing scary decorations, carving pumpkins and then reading a sweet little fluffy about snow, love and yuletide. I usually am not a big fan of reading Holiday books in general (no I do not have a good reason, I am just usually disappointed in them so I tend to avoid) but I wanted to give this one a shot since I liked the previous book that I had read that just so happened to be set in the same series. Keep in mind all the books in this world are standalone and can be enjoyed independent of each other, but it is nice to have a background of the world and the families as well as see a familiar face or two. Matt and Kate, our two new main characters in this adventure, were very straightforward an honest, easily likable, yet through none of their own actions drawn into mayhem.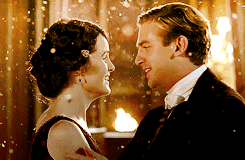 This was a cute, fun, very lighthearted read that is perfect for a cold snowy day escape for the holiday (Christmas to be very specific!) season. If you are a fan of proper British setting and rules of the day, in the style of Downton Abbey, then you will absolutely love this read. There was charm, propriety, scandal, misunderstanding and romance wrapped together to create a lighthearted story that would be the perfect addition to a delightful holiday season. This is the happily ever after you are looking for. I am voluntarily reviewing an advance, complimentary copy of this book.
Author Bio:

Whenever she is not sitting at the computer, throwing a ball in the backyard, gardening or reading, Cindy can be found–actually, not found–adventuring around the world with her hubby.

She has lived on three continents, had a monkey in her yard and a scorpion under her sink, dwelt among castles and canals, enjoyed the jazz of Beale St and attempted tospeak French.

Cindy loves history, mystery and… a chocolate Labrador called Chester.
GIVEAWAY!
a Rafflecopter giveaway