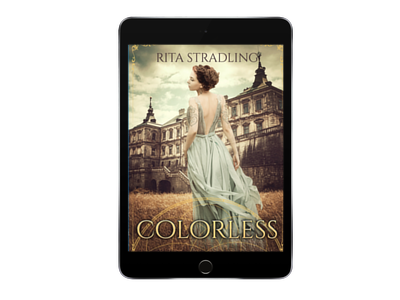 Author: Rita Stradling
Narrators: Lauri Jo Daniels
Length: 9 hours 22 minutes
Publisher: Rita Stradling, Lauri Jo Daniels
Released: Oct. 2, 2017
Genre: YA Fantasy


In Domengrad, there are rules all must live by: Fear the Gods. Worship the Magicians. Forsake the Iconoclasts. To Annabelle Klein, the rules laid down by the Magicians are the mere ramblings of stuffy old men. As far as she's concerned, the historic Iconoclasts, heretics who nearly destroyed the Magicians so long ago, are nothing but myth. She has much more important matters to worry about. Heiress to a manor mortgaged down to its candlesticks and betrothed to her loathsome cousin, sixteen-year-old Annabelle doubts the gods could forsake her more. Then Annabelle is informed of her parents' sudden and simultaneous deaths, and all of the pigment drips out of her skin and hair, leaving her colourless. Within moments, Annabelle is invisible and forgotten by all who know her. Living like a wraith in her own home, Annabelle discovers that to regain her color she must solve the mystery behind her parents' murders and her strange transformation. Meanwhile, hundreds of the Magicians' monks, with their all-black eyes and conjoined minds, have usurped control of Annabelle's family manor. An Iconoclast is rumored to be about—a person who they claim goes unseen, unheard, and lost to memory, yet is the greatest threat to all of Domengrad. For the first time in a hundred years, the monks plan to unleash the dire wolves of old. Their only target: Annabelle.




My Review: 3.5 Out Of 5 Stars
Genre: Another_World, Audiobook, Historical, Mystery, Romance, Royal-Court, Supernatural, Werewolves, Witches--
Lady Annabelle's parents were murdered one night and when Annabelle was told the news, all her color fell off of her- literally, fell off until the grass until all that remained was gray. And then everyone forgot that Annabelle even existed and she was completely invisible. But strangely, when she touched something, the color would fall from the item making it just as colorless and forgettable. But Dylan the stable boy can still see her and he resolves to help her any way he can, regardless of the danger it puts him in.
​I think the concept for this story and ultimately this world was really cool and unique, with many Gods and Magicians and the different classes of people and curses. I would have loved to learn more about the pilgrimages and the dynamic of the Magicians in the society overall, as well as what the magicians were actually capable of and how they got to be so powerful. The hierarchy was unique and had a lot of potential for conflict and magic, which peaked my interest. I would be super interested to read a backstory ​of the iconaclasts and the magician history (every time the past of iconoclasts was hinted at my interest was 100% peaked). Unfortunately, I was super confused a majority of the story. It was really hard to follow the plot and all the small nuances of the world, at times I gave up on trying to figure everything out and just go with the flow and hope that things would work out at the end. Some did, some didn't, some were never explained at all (I guess just facts I was suppose to accept?). I liked Dylan as a character and empathized with him (but the whole spiel about him being a pseudo ladies man was ridiculous and 100% not needed for the story), but I did not really care for Annabelle and her snooty ways as well as Tony and his selfishness and crazy paranoia. I am not a huge fan of the narrator, she had her skill in creating very distinct voices so there was no doubt as to who was talking, but I did not really like all the voices. Annabelle and Dylan were well done characters, but Tony sounded like a drunk snob most of the time and the Monk voices were so drawn out, scratchy and low it was hard to understand their words- I got the gist of their menacing tone, so that was a plus, but the actual words at times I could not catch. I think I may have enjoyed the story more if I had read the book instead of listening to it because I found myself disconnecting at times, completely zoned out and unsure what I last heard so I had to rewind a lot.
The ending was the best part of the story for me, I wanted to cheer Annabelle on for her audacity and how everything was playing out. There were some loose ends that did not completely wrap up, but things seemed to be well enough resolved that I didn't feel like I was missing anything important. I felt like this was a standalone book, but after reading the book I discovered that there is a prequel (not sure if this will be ongoing or not). But there is definitely potential for more. This is the second book I have read from this author and I have learned that she is able to create completely new, unique worlds which I appreciate.
I received this audiobook as part of my participation in a blog tour with Audiobookworm Promotions. The tour is being sponsored by Rita Stradling. The gifting of this audiobook did not affect my opinion of it.
Rita Stradling is the author of Ensnared, Making Bad Choices, The Deception Dance series, the Dakota Kekoa series and The Fourteen Day Soul Detox Novella Serial. She has a BA in Art History and a particular love for modern and medieval art.
Rita lives with her husband and son in Northern California.
She has an insatiable novel addiction and mostly reads young adult and adult: romance, paranormal, urban fantasy and high fantasy.

Lauri Jo Daniels has had her nose in a book since before she started kindergarten and has been reading stories out loud to anyone who would listen ever since. Her mom has always said that from the moment she was born she has never shut her mouth, so it just makes sense that she would make a living with her voice.
It was this love of reading that inspired her to major in English Lit and later to become a Young Adult Librarian
and it was this career that introduced her to the wonder of audiobooks. She began dreaming of narrating them one day herself. Today that dream has become reality.
​Lauri Jo has a very versatile sound and a knack for character voices, both skills that truly bring a story to life. Those skills and her passion for storytelling have made her dream a reality.
When she's not busy trying to organize the chaos of 2 teenagers and 6 animals at home, Lauri is producing material from The Huffington Post, Slate, and Playboy for SpokenLayer's news podcast, SpokenEdition, voicing Alexa flash briefings for Biden's Briefing, and narrating news and short stories for Medium Members while working on her next audiobook masterpiece.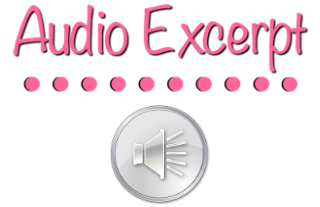 https://open.spotify.com/user/jessbherring/playlist/0tJFLGx3PYsZvPKmK0zPoL
Ruelle - Where Do We Go From Here
Jetta – I'd Love to Change the World

Colorless Giveaway: $20 Amazon Gift Card or Colorless Swag

Nov. 30th:
The Audiobookworm
Dab of Darkness Audiobook Reviews
The Book Junkie Reads . . .
Dec. 1st:
Jorie Loves A Story
What Is That Book About
YA/NA Book Divas
Dec. 2nd:
Working Mommy Journal
Loves Great Reads
Dec. 3rd:
The Paperback Pilgrim
Up 'Til Dawn Book Blog
Dec. 4th:
Lomeraniel
Jazzy Book Reviews
Dec. 5th:
The Book Addict's Reviews
Blätterflüstern
Dec. 6th:
Smada's Book Smack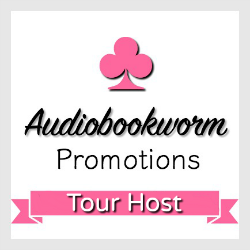 ➜Sign up as a host here