Author: Joy Penny
Narrator: Susan Marlowe
Series: Stay in Touch, Book One
Length: 8 hours 17 minutes
Publisher: Snowy Wings Publishing
Released: July 12, 2017
Genre: Contemporary Romance


Four friends. Four college grads. Four people figuring out that life doesn't always turn out the way you expected. Brielle Reyes may not have post-college life planned out like some of her friends do, but she figures she'll work for her mother's home cleaning service while job hunting for something that makes use of her history and philosophy degrees. It'll work out as long as she doesn't fall in love. Her last relationship was a disaster and she has no idea where she'll be in a few weeks, let alone the rest of her life. Since the only guy in her age range she sees now on a regular basis is cantankerous if handsome client Archer Ward, she probably won't have a hard time sticking to that vow. Probably. Archer Ward likes very few things: illustrating as a somewhat-celebrated comic artist and his privacy. When his meddling mother hires him a cleaning service on an almost daily basis because she doesn't fully trust her son to live on his own with his disability, he's at first annoyed - even if his house cleaner is the most beautiful woman he's ever spent more than a few minutes with. When he realizes her dreams may take her far outside of his restricted orbit, he has to decide whether to stifle his interest in her or risk messing up her plans to explore if there's something more between them. Neither can deny they're growing a little fond of each other, even if falling in love just now makes no sense whatsoever. But how often does love ever make perfect sense?





3.5 Out Of 5 Stars
Genre: New Adult--
Brielle and her friends just graduated from college full of high hopes and plans, but Brielle really is not sure where her life is going. With no job prospects lined up, Brielle moves home and goes to work for her mother's cleaning service. When she gets assigned a "difficult" client, Brielle never would have pictured the incredibly attractive, yet moody Archer. Archer is isolated, stuck in his wheelchair with very limited interactions, and Brielle shakes him up. But can these two very different people have a chance at happiness together? Brielle was a very forward character when it came to her romantic aspirations. Every time there was a forward movement between her and Archer, it was because it was Brielle's doing. I mean for real, she inadvertently ran into him in the park and pretty much forced a confession out of him that he had never been kissed and then volunteers for the job. I am pretty sure my mouth was hanging open the entire time I was reading that scene. Let's not even mention the fact he wanted to get to know her on their first actual date and she yet again jumped him and sexed him up, and was then surprised that he was a virgin and she was kind of turned off that he wanted more from her after that. I felt that she kinda lived on an entirely different planet from Archer for most of the book. When it came to the rest of her life, though, she was kind of a pushover. She had no direction in her life, was incredibly wishy-washy and appeared to have no aspirations, content to live at home and work at her mom's cleaning service until life happened to her. She was soooo lucky that her favorite client helped to facilitate every positive change in Brielle's.
And now let's talk about Archer. I really liked him, he was moody for sure at the start of the story, but it was driven by his loneliness and feelings of inadequacy, not because he was a bad person- At one point Brielle calls him Beastly and references Beauty and the Beast, which I am always a fan of. He really seemed to care about the well being of those close to him and he struggled to try and make everyone else happy when he himself was not necessarily happy himself. It really felt like he was just existing not living until Brielle showed up. I do wonder if he would have even dated her if she hadn't been so forceful with him, and if he was more aware of how attractive others found him to be (as seen by the comic book signing) maybe he would have found love elsewhere. I will say that he brought the awkwardness to the forefront in this story with almost EVERY interaction with Brielle, with the #1 most awkward encounter being at the airport (I wanted to scream at him to turn back, but that ship had sailed, and I couldn't stop cringing for him). I liked that his feelings for Brielle made him want more for himself and to strive for more. Oh and comic books! I am a sucker for comics and graphic novels (and all things nerdy!) so when I discovered that he was an illustrator I may have fallen just a little bit more in like with him. The narrator did a pretty good job of bringing the characters to life especially Brielle, but I was secretly hoping that there would be 2 narrators since there were 2 main characters, one male and one female. I felt like at some times her dialogue was a little monatone, but in general she was a solid narrator. The pacing was spot on and the sound quality of the audiobook were very well done making me enjoy the listen more than I think I would have if I read the book.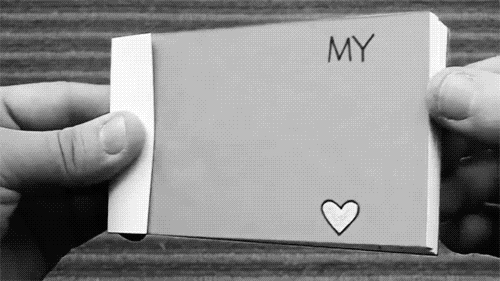 There were a few issues I found with the story that were not really ever resolved, such as what caused Archer to be in a wheelchair. It was such a big aspect to his life that I wanted to know the whys and hows. Also, and maybe this is petty, but I really did not know what most of the characters looked like- I'm not picky about what my characters look like, I just wanted to be able to picture them while I was reading and the story lacked any real descriptions minus the fact they were both found to be attractive. ​ ​Overall this was a sweet New Adult ​romance that dealt with how to actually grow up and I liked how the title of the story came into play. The best friends of Brielle played a fairly large role in the story with tons of drama so I wonder if there will be more books in the series dealing with what happened to them after college be cause I would be really interested in seeing their side of the story (the whole dealio with Prembroke?? the entire book was odd, and her last comment about her life choices made no sense to me). I would check out more books by this author in the future.
I received this audiobook as part of my participation in a blog tour with Audiobookworm Promotions. The tour is being sponsored by Joy Penny. The gifting of this audiobook did not affect my opinion of it.
Joy Penny writes books, devours stories, and geeks out about everything from classic romance books to manga. When she's not working as a freelance writer and book editor, she's probably immersed in her favorite TV shows, period dramas, and anime series. She also writes YA speculative fiction as Amy McNulty, and one of her books, Nobody's Goddess, won The Romance Reviews' Summer 2016 Readers' Choice Award for Young Adult Romance.

Susan Marlowe is an audio book narrator/voice artist. For more information, contact her at smthom76@gmail.com.



Touch of Fondness Giveaway: $10 Amazon Gift Card

Sep. 10th:
What Is That Book About
Lomeraniel
Sep. 11th:
The Book Junkie Reads
Shh I Am Reading
Sep. 12th:
Up 'Til Dawn Book Blog
Desert Rose Reviews
Sep. 13th:
Jazzy Book Reviews
Lilly's Book World
Sep. 14th:
Between the Coverz
abookandalattee
Haddie's Haven
Sep. 15th:
Smada's Book Smack
Simply Kelina
Sep. 16th:
The Book Addict's Reviews
Anniebooks
Working Mommy Journal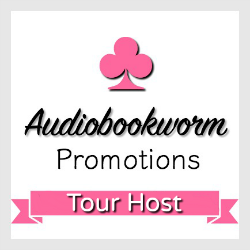 ➜Sign up as a host here