Book Blurb:
Author: L.M. Montgomery Narrator: Colleen Winton Length: 10 hours 7 minutes Publisher: Post Hypnotic Press⎮2014 Genre: Classics Series: Anne of Green Gables, Books 1-3 Synopsis of Book 1: Anne, a young orphan from the fictional community of Bolingbroke, Nova Scotia (based upon the real community of New London), is sent to Prince Edward Island after a childhood spent in strangers' homes and orphanages. Marilla and Matthew Cuthbert, siblings in their 50s and 60s, had decided to adopt a boy from the orphanage to help Matthew run their farm. They live at Green Gables, their Avonlea farmhouse on Prince Edward Island. Through a misunderstanding, the orphanage sends Anne Shirley. Anne is described as bright and quick, eager to please, talkative, and extremely imaginative. She has a pale face with freckles and usually braids her red hair. When asked her name, Anne tells Marilla to call her Cordelia, which Marilla refuses; Anne then insists that if she is to be called Anne, it must be spelled with an e, as that spelling is "so much more distinguished". Marilla at first says the girl must return to the orphanage, but after a few days she decides to let her stay. Marilla feels that she could be a good influence on the girl and had also overheard that another disagreeable woman in town might take Anne in instead.

➜Use the code Anne_VT17 to get 35% off downloads and CDs from Post Hypnotic Press.
My Review:
5 Out Of 5 Stars
Genre: Classics, Heart-Wrenching, Historical--
I am sure that most people have heard of Anne of Green Gables, be it in random passing, a vague childhood memory, a television show...it had been floating around for years, yet not everyone has really experienced the book. Not to sound dramatic like a certain red-headed orphan, but I have been wanting to read this book for forever! When I was 12ish a friend of mine had told me of her love of the Anne of Green Gables miniseries which she then promptly had me binge-watch until I too felt the same love for this girl and this world that she did. Since then I have wanted to read the book but for some crazy reason I never got around to it so when I was offered the chance to listen to the audiobook I jumped at the chance.
I just love Anne (
with an "e", because "... A-n-n looks dreadful, but A-n-n-e looks so much more distinguished. If you'll only call me Anne spelled with an E I shall try to reconcile myself to not being called Cordelia."
) She is so precocious and verbose, full of wonder and delight at everything and I just wanted to wrap her up in a hug and never let her go. Her positive spin on everything was so charming and delightful. Anne is not a bad girl in any way, but she can find trouble doing the most innocent of things​- she could be innocently sitting at home and somehow trigger a giant incident. And boy, can this girl hold a grudge when it comes to a certain smart boy named Gil...oh, I mean people... She was just so smart, quirky, imaginative and loving that I wanted to adopt her, or at least borrow her for a while. She reminded me so much of my inquisitive, too-smart-for-her-own-good niece that I love to pieces (who just so happens to have red hair also) that I was instantly on team Anne (with an e).
​This book has become a bosom, dear friend of mine and I feel like it will forever be part of my life. Seriously, I hear myself using phrases that Anne thought were just lovely "romantic" words on a daily basis and when I catch myself doing such things it makes me miss Anne. I honestly feel like everyone should read (or listen to) this book, it is highly enjoyable on so many levels, full of heart and humor (and imagination and day dreams!). The narrator was wonderful and I have no complaints or criticisms to voice, she easily captured by attention and heart and held on until the conclusion of the book. I would listen to her narrate many more books in the future. I can't believe it took me so long to get around to reading this story, but I know it will stick with me for a lifetime. ​ ​I could ramble on for forever about this story because it was instant love, but instead I will leave on a few of my favorite quotes (and let me tell you, it was hard to narrow it down to a "few" since I found most of the book quotable).​ ***"And Mrs. Thomas's father was pursued home one night by a lamb of fire with its head cut off hanging by a strip of skin. He said he knew it was the spirit of his brother and that it was a warning he would die within nine days. He didn't, but he died two years after, so you see it was really true." ***"People laugh at me because I use big words. But if you have big ideas, you have to use big words to express them, haven't you?" ***"Because when you are imagining, you might as well imagine something worth while." ***"Red hair is my life long sorrow." ***"I can't cheer up — I don't want to cheer up. It's nicer to be miserable!" ***"I can't. I'm in the depths of despair. Can you eat when you are in the depths of despair?" ***"You'd find it easier to be bad than good if you had red hair," said Anne reproachfully. "People who haven't red hair don't know what trouble is." ***"Well now, I'd rather have you than a dozen boys, Anne,' said Matthew patting her hand. 'Just mind you that — rather than a dozen boys. Well now, I guess it wasn't a boy that took the Avery scholarship, was it? It was a girl — my girl — my girl that I'm proud of." I received this audiobook as part of my participation in a blog tour with Audiobookworm Promotions. The tour is being sponsored by Post Hypnotic Press. The gifting of this audiobook did not affect my opinion of it.

Lucy Maud Montgomery OBE (November 30, 1874 – April 24, 1942) was a Canadian author best known Anne of Green Gables and the series of novels that book begins. The "Anne" of the books is Anne Shirley, an orphaned girl who comes to live with Matthew and Marilla Cuthbert on their farm, Green Gables. Published in 1908, the book was an immediate success in Canada, the United States and beyond. It has been adapted multiple times to screen, stage, radio, and TV.
Anne Shirley made Montgomery famous in her lifetime and gave her an international following. Anne of Green Gables was ranked number 41 in "The Big Read," a survey of the British public by BBC to determine the "nation's best-loved novel" (not children's novel!). And a survey conducted by School Library Journal (USA) in 2012 ranked Anne of Green Gables number nine among all-time children's novels.
Anne of Green Gables was followed by a series of sequels with Anne as the central character. Montgomery published 20 novels as well as 530 short stories, 500 poems, and 30 essays in her lifetime. Her work, diaries and letters have been read and studied by scholars and readers worldwide. Mostly set in Prince Edward Island and locations within Canada's smallest province, the books made PEI a literary landmark and popular tourist site. Montgomery was made an officer of the Order of the British Empire in 1935.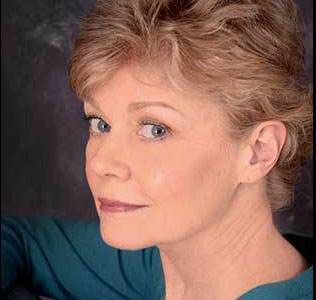 Colleen is a Vancouver actor, singer, dancer, director and choreographer...and now a narrator. Her career has taken her all over the country and includes the Stratford, Shaw and Charlottetown Festivals, the original Canadian companies of CATS and Show Boat, extensive film/TV credits, and numerous directing/choreographing credits. Her stage work has been honoured with numerous nominations and a Jessie and Ovation award and she received a cultural award given by her local Chamber of Commerce. She was especially pleased to have recorded the works of L.M. Montgomery for Post Hypnotic Press just before she embarked on a production of the musical Anne of Green Gables at Theatre Calgary in which she plays Marilla Cuthbert.


Anne of Green Gables Giveaway: Three Winners

Jul. 30th:
History From A Woman's Perspective
The Book Slayer
Spunky 'N Sassy
Jul. 31st:
CGB Blog Tours
A Book and A Latte
Canadian Book Addict
Tara's Book Addiction
Aug. 1st:
The Maiden's Court
Book Reviews By Jasmine
Lilly's Book World
Aug. 2nd:
2 Girls and A Book
Macarons and Paperbacks
Bound 4 Escape
WTF Are You Reading?
Aug. 3rd:
To Read Or Not To Read
Jorie Loves A Story
Notes From 'Round the Bend
Haddie's Haven
Hall Ways
Aug. 4th:
Lomeraniel
Joy of Bookworms
SMADA's Book Smack
Warriors For Joy
Aug. 5th:
Buried Under Books
Life As Freya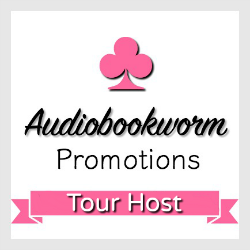 ➜Sign up as a host here