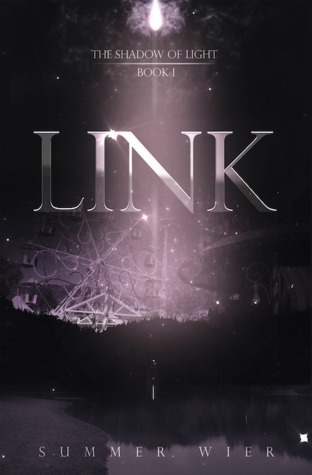 Book Blurb:
For seventeen-year-old Kira, there's no better way to celebrate a birthday than being surrounded by friends and huddled beside a campfire deep in the woods. And with a birthday in the peak of summer, that includes late night swims under the stars. Or at least, it used to. Kira's relaxing contemplation of the universe is interrupted when a piece of it falls, colliding with her and starting a chain of events that could unexpectedly lead to the one thing in her life that's missing—her father. Tossed into a pieced-together world of carnivals and gypsies, an old-fashioned farmhouse, and the alluring presence of a boy from another planet, Kira discovers she's been transported to the center of a black hole, and there's more to the story than science can explain. She's now linked by starlight to the world inside the darkness. And her star is dying. If she doesn't return home before the star's light disappears and her link breaks, she'll be trapped forever. But she's not the only one ensnared, and with time running out, she'll have to find a way to save a part of her past and a part of her future, or risk losing everything she loves... My Review: 3 Out Of 5 Stars
Genre: Aliens, Another-World, Mystery, Space, Supernatural--
During Kira's 17th birthday bonfire at the lake, something strange fell from the sky and hit Kira. She wakes up two days later in the hospital, where nothing was physically wrong with her, but she just would not wake up. While she had been asleep, she had been somewhere else, a place she thought she created in her subconscious where a strangely compelling boy named Evan lives. But when she goes back to sleep, she finds herself in that strange land again. Kira is certain something is going on and she is anxious to discover what is wrong with her. This was a very fast read for me, I speed through it in about two sittings because the topic was interesting and the writing was simple and straightforward. This was a mix of an angsty teen novel with science and fantasy thrown in, which is not really what I had anticipated. I will admit at the start of the book that I was a little lost when the teens were talking about picking a major and that Kira liked astroarcheology. I can honestly say that I had never heard of such a topic before so I was not certain if this book took place on earth or in a fictional world. So I looked up astroarcheology and it is an actual science field, be it a far-reaching one that I as a person with a Bachelors of Science has never heard mentioned before, but still, it is a real thing. I had convinced myself that I was reading into things and I am sure it was just another country, but then Bam! I was justified in my second guessing. I wont go into it here, but the author put a nice spin on things and I liked the play on the planet name and the rearrangement of letters. My absolute favorite part of the story was when Kira was in her "fictional" world. It was full of magic, temptation and mystery and I liked the creative aspects like the fair with the fortune teller and the boundary that creates energy as well as the shady people. As a fair warning, there is also a love triangle- Kira has a long time friend Zane who she has actual feelings for but is scared and then the intriguing maybe-imaginary Evan who she feels chemistry with. As a rule, I am not really a fan of love triangles in teen books, and this one reinforced my dislike of them. Also, Kira was kind of a "love the one your with" kind of girl, and each guy she spent time with she felt was the right one and so forth that I wanted to shake her. I liked Evan well enough and he was a good ally, but he was desperate for age appropriate female company and she was literally his only option and threw himself at her and she went along with it like a love starved silly girl. And then there was sweet supporting Zane who I loved, that she kept at arms length even though he would do anything for her, believes her crazy story and they have history. I had a hard time liking and agreeing with Kira at times during the book, which caused me to like the book less. I liked the building mystery in the story, how so many random things seemed to actually be tied together in one way or another. I can honestly say that there were twists and turns I never saw coming, people who had ulterior motives that I could not predict and the end idea of the book was a surprise. The plot and multiple world build was really well done and an intriguing concept, I just felt that I was not 100% percent behind Kira as character which dropped my liking of the book down. It was an interesting idea and I would like to see what the author decides to do next with the story. I received this title in exchange for my honest review.