The Secret Recipe for Moving On
Karen Bischer
Published by: Swoon Reads
Publication date: March 23rd 2021
Genres: Contemporary, Romance, Young Adult
When Ellie is dumped by her boyfriend, she's forced to make new friends (while watching her ex swoon over his new girlfriend) in The Secret Recipe for Moving On, a smart and funny YA debut from Karen Bischer.

Ellie Agresti's not sure anything could be worse than being dumped by her boyfriend, Hunter, the first day of senior year.

But sharing a "life skills" class with him and his new girlfriend, Brynn? AND getting partnered with a "family" of misfits (A.J., the loudmouth; Isaiah, the horse-racing obsessive; and Luke, the tattooed stunt-biker)?

It's a recipe for certain disaster…until an in-class competition allows Ellie to channel her angst into beating Hunter and Brynn's team, and she unexpectedly bonds with her own group–especially Luke–in the process.

But as Ellie soon discovers, it will take more than classroom triumphs to heal her broken heart–and find herself again.
Goodreads / Amazon / Barnes & Noble / iBooks / Kobo / Google Play
My Review:
5 Out Of 5 Stars
Genre: Romance, Teen--
Ellie wants nothing more but to continue her life just like it is, with her perfect relationship with her boyfriend and her friends, a happy senior year just as it should be. But when her boyfriend starts ghosting her just as the year begins and then next thing she knows he is hooking up with his long time best friend, and all the people she thought were her friends pick a side that is not hers, she is not really certain how to move forward. It seems like Ellie is in a for a lot of changes her last year of high school, most unexpected in the best of ways. This book gets all the stars from me- if there were more than 5, I would give them for sure! I stumbled across this book months ago on my book social media sites and was instantly drawn to it from the delicious looking cover alone- I confess that I have a pretty severe obsession with ficiton novels having anything to do with food, be it eating or cooking and a whisk covered in yummy pink batter seemed just about perfect. Fast forward to now, and I was really hesitant to actually start readingin this novel due to my recent reading experience. I have been in a reading slump the last month or two, especially when it comes to YA contemporary, nothing has worked well for me. I came to the sad conclusion that maybe I reached the age where I am just too old for a YA romance/coming of age story, but now after having read The Secret Recipe For Moving On I can say that I am back on the YA contemprary bandwagon- at least when it comes to this adorable, feel good read.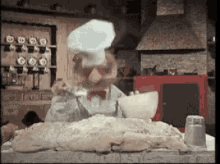 The Secret Recipe for Moving On is hands down my favorite read of the month (and I read a LOT so that means something, I swear) and my favorite YA contemporary of the year so far. I would not change a single thing about this story, it all just worked so well to create a feel good story with heart and humor and I think everyone should go pick this up. I have already told all my freinds about how they need to read this book and I highly recommend it for anyone who likes resilient main characters, a solid plot with character growth and direction as well as the best quirky bunch of side characters. I can't wait to get my hands on anything else this author wants to create and I have no idea how this is her debut novel, it was basically perfect in my totally fan-girl opinion.
Author Bio:

Karen Bischer has written short stories for Girls' World and Animal Tales magazines and currently works as a copyeditor. She lives in her native New Jersey, where she has never encountered Bruce Springsteen in the wild, but does have a cat named after a member of the E Street Band.
GIVEAWAY!
a Rafflecopter giveaway

Hosted by: