Author: Calinda B
Narrator: Alex Black
Length: 8 hours
Series: The Bloodstone Quadrilogy, Books 1-4
Publisher: Calinda B
Released: Oct. 17, 2020
Genre: Dark Fantasy

Revenge can be bloody. Vampires are deadly.

A number one best seller in Vampire suspense and mystery suspense!

I'm Lassi Finn, and I just want to get back to Dublin - unfortunately, there's a score of murders preventing me from ever returning to my normal life.

I came to a small town in Ireland to bury a loved one, but now I'm caught up in a mystery of the supernatural kind. Three mutilated bodies show up on my doorstep before I even have time for tea, and the local detective knows more about me than he should. Not to mention the local priest is hotter than hell...oh, and did I mention he seems to glow, and not in the normal, "happy to see me" manner?

The killer isn't just cold-blooded. She's cold-hearted, literally. And I'm about to be her next victim. Either that, or go down for murder.

The beginning of a steamy, dark fantasy series, Grave Stones is the first book in the edgy and quirky Bloodstone Quadrilogy. Listeners will experience thrills, romance, and sexy nights while investigating the mystery of the monster who inspired Bram Stoker's Dracula.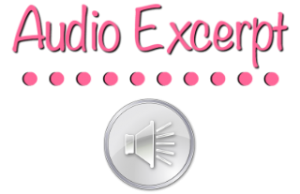 My Review:
3 Out Of 5 Stars

Genre: Mystery, Romance, Supernatural--
I thought the plot was really interesting, keeping me guessing since I had no idea what direction the plot would take next. This almost had a cozy mystery feel to it, where the who done it (as well as what was done being in question) was what Lassie was searching for. And this small town was terrible (in the train wreck, can't look away kind of way I was very entertained by), everyone was sleeping with each other, keeping secrets, hiding truths, and overall being pretty dang shady. It was basically the perfect setting for nefarious activities and murder. I will say that the mystery and paranormal aspects were not as prominent in the story as the sex was though, so I guess this could be classified as a romance with a little bit of mystery and paranormal sprinkled in. I did struggle a little bit with the main character Lassie. She was a 20 something labor and delivery nurse, but seemed to lack a lot of empathy and care at times, was super sarcastic (but meanly instead of the funny kind I enjoy). She was also surprisingly crude (for example, she sees a good looking guy and instantly thinks she wants to "blow him" and contastantly thinks of sex positions and reminisced about her previous blow job adventures- even whil at the funeral for her aunt and at a fresh grave) which made her off putting to me, seeming more like a honry teen boy than an adult woman in the middle of a potentially dangerous crisis. I was surprised that the narrator was male when the main character was female. He did all the voices with Irish accents (as was appropriate since the book was set in Ireland) but used an American accent for the regular narration. He did a good job overall, I was just surprised a female narrator wasn't used for a female character. I received this audiobook as part of my participation in a blog tour with Audiobookworm Promotions. The tour is being sponsored by Calinda B. The gifting of this audiobook did not affect my opinion of it.

A New York Times, USA Today and #1 Amazon bestselling, award-winning author, Calinda B writes kick-ass heroines who don't know their own strength. When she's not writing, she's been known to fall off ice cliffs; fire walk with Eastern Europe fire officials; or wake up from a six weeks coma, wondering how she got there in the first place. She's been stuck in currents at Deception Pass in her kayak, and loves to swim with sharks. She greets every day with gratitude and an openness to what might be around the next corner. She's also an EMT serving her local community as a volunteer. Her tagline is, "Let's go save some lives!" With umpteen books roaming the universe and more in her head, you can find her at www.calindab.com. Or, if you want to stay connected, join the exclusive mailing list!
http://www.calindab.com/newslettersignup.html

Alex Black is an articulate, engaging, and versatile narrator based in Cambridge, Vermont. He's worked in theatre, film, audio production, and appeared on radio. As an accomplished audiobook producer with over 90 titles, he's worked closely with independent authors and publishers. He's received more than 500 5 star reviews and specializes in Romance, Fantasy, Science Fiction, Apocalyptic, Mystery & Thriller, LGBTQ+, and Memoirs.


Plugging you into the audio community since 2016.
Sign up as a tour host here.