Author: Caryn Larrinaga
Narrator: Jessica McEvoy
Length: 9 hours 54 minutes
Series: The Soul Searchers Mysteries, Book 1
Released: Aug. 1, 2017
Publisher: Twisted Tree Press
Genre: Supernatural Cozy Mystery

"Grief can change us... rewire our brains and shift the way we look at the world..."

After returning home from her father's funeral to find her boyfriend in bed with another woman, Mackenzie Clair is looking for a fresh start. She thinks she'll find it in her favorite childhood vacation spot, but returning to Donn's Hill awakens more than nostalgia. Mac regains a lost psychic ability to talk to the dead, and the poltergeist haunting her apartment is desperate to make her use that gift to find his killer.

Aided by her new roommate - a spirited Tortoiseshell cat named Striker, and the ghost-hunting crew of the nationally televised show Soul Searchers, Mac struggles to learn how to use her powers. But she'd better get a handle on them fast, because someone in town is hiding a deadly secret. If Mac can't somehow divine the truth, Donn's Hill will never be the same.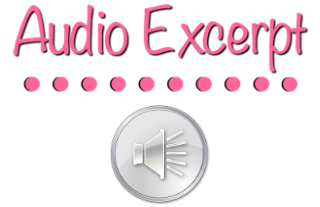 My Review:
4.5 Out Of 5 Stars
Genre: Ghosts, Heart-Wrenching, Mystery, Supernatural, Suspense--
I think this had a very sad vibe to it with Mac having a lot of past baggage that she had not fully come to terms with yet, dealing with the recent loss of her father and betrayal of her boyfriend to the unknown past with her mother and the secrets of her visitors. I usually try to avoid books that are more serious like this but I did not feel overwhelmed by the sadness in the book because I think the author did a good job of putting danger and mystery in to keep the pacing of the plot moving. Also, the cast of characters was quirky and had so much personality, be it solid and dependable Graham (who I am hoping Mac with fall in love with- no this was not a romance, but a girl can dream), Kat the friendly neighbor who shows up just in the right time, even to the crotchety Mayor and the lecherous old man who always shows up. But most importantly, there was a nosy, curious and incredible insightful cat Striker that was the perfect tool/character to help Mac find her way. Donn's Hill is the second series I have read by this author and I found it to be just as unique and engaging as I hoped it would be. This was a great jump into what I am hoping will be more creepy, mysterious, interesting books set in Donn's Hill with Mac. I highly recommend this series for anyone who enjoys complicated murder mysteries, scary encounters and ghost interactions, ghost hunting reality shows and great characters. I really enjoyed listening to the narrator give Mac life and sass in this first book and I look forward to more adventures with Mac and her friends. I received this audiobook as part of my participation in a blog tour with Audiobookworm Promotions. The tour is being sponsored by Caryn Larrinaga. The gifting of this audiobook did not affect my opinion of it.
-------------------------------------------------

Caryn Larrinaga is a self-described horror evangelist and paranormal junkie. Her debut supernatural mystery novel, DONN'S HILL, won the League of Utah Writers 2017 Silver Quill Award in the adult novel category and was a 2017 Dragon Award finalist. Her short fiction has won multiple honors and been featured in local and international anthologies. Watching scary movies through split fingers terrified Caryn as a child, and those nightmares inspire her to write now. She lives near Salt Lake City, Utah, with her husband and their clowder of cats. Visit www.carynlarrinaga.com for free short stories and audiobooks.
Between peddling video games and teaching yoga in her home state of Arizona, Jessica McEvoy attempts to conduct a career as a professional voice actress. This, however, is moderately undermined by the fact that she records in a dimly lit closet with her microphone balanced on a stack of old board games (Junior Scrabble and Powerpuff Girls Monopoly form a strong foundation), but she hopes that no one holds that against her.
Though her main work consists of narrating audiobooks, her first dive into the voice world was through the NoSleep podcast after answering a post from the LibriVox forums. Having been raised on horror movies and scary stories, she was beyond excited to be able to work on the show. Many stories, tortured screams, deranged villains, and creepy little girl giggles later, Jessica hopes to work on the podcast for seasons and seasons to come.

Plugging you into the audio community since 2016.
Sign up as a tour host here.