Author: CK Dawn
Narrator: Sydnee Fullmer
Length: 3 hours 37 minutes
Series: Reign of Fae, Book 1
Publisher: CK Dawn
Released: Apr. 17, 2019
Genre: Paranormal Romance


Mere mortal. Fae hunter. Oh, and the apocalypse? Yeah, that happened! She's an unstoppable human. He's an immovable beast. But the fae have scorched the earth and humans are next.... Chloe Etain, stumbled into an ancient war between the light and dark that has culminated in her world being thrown into darkness and pre-industrial chaos. Vampire-like creatures roam free, feeding on unsuspecting humans. Chloe knows the truth though and, possibly, how to stop it. But as a mere mortal, what can she do? That's when the fates step in. Bram Tice, a fae hunting his own kind, vows to help Chloe. But he won't say which Court demands his allegiance. Together, they set out to right the imbalance plaguing her world and save humanity before it turns into nothing more than remnants of ash.






My Review:
5 Out Of 5 Stars
Genre: Another-World, Dystopian, Faeries, Romance, Royal-Court, Scary, Supernatural, Survival, Suspense, Witches--
This was so much fun (in the dangerous gory end of the world kind of way), my only complaint is that the story was too short and had to end! I will admit that I was concerned when the book first started since we are dropped into the middle of what seems like a crazy conflict with no explanation and I flailed a little. Once the pieces started clicking into place (even though there is basically no backstory at all- it is basically about living in the here and now), I could not get enough and blew through the story in one afternoon. I can easily say that I have never come across a story like Remnants of Ash before and now I am hungry for more.
"We can portal? Anywhere?" Chloe gasped. Mary harrumphed. "This isn't Diagon Alley and the name's not Harry; it's Mary."
The story was 114 pages, 3 and a half hours as an audiobook and I could have easily listened/read this as a book that was three times as long! The world building was so creepy and complicated and detailed and I loved it. Not only is this a dystopian where the world as we know it ended, but the villains are the Fey. But keep in mind that these are not (only) the beautiful High Court Fey, but the deadly and terrifying beasts that destroy and eat mankind. And then we add in cool, powerful witches and a magical hideout that can relocate- with uncertain loyalties. There was nonstop action, almost the entire length of the book was battles and adventuring...and a dash of some forbidden style love that made me want to dance with joy. This ain't your typical apocalypse.
Bram chuckled. "What? She said every speck." Chloe laughed back. "No, I know. That was just…cute." Bram smiled. "Cute?" She laughed again. "Cute in the apocalypse. Yay me." Chloe blushed. She had to admit it, though. It was nice having a semi-normal meal and some conversation. Albeit in a Witch's Spree hidden to human sight, eating with a fae, and about to portal through a magical mirror.
This was my first read from CK Dawn and I loved every minute of it. I have now added the other two books in the series to my wishlist and I l really wish that they were available in audio as well since the narrator did a terrific job of bringing Chloe to life and giving her the right amount of personality and feeling to make me connect to her spunk and determination. I highly recommend this audiobook to anyone who likes the darker side of the Fey like The Fae Games Series by Jill Ramsower or the apocalyptic destruction of Year One by Nora Roberts. I received this audiobook as part of my participation in a blog tour with Audiobookworm Promotions. The tour is being sponsored by CK Dawn. The gifting of this audiobook did not affect my opinion of it.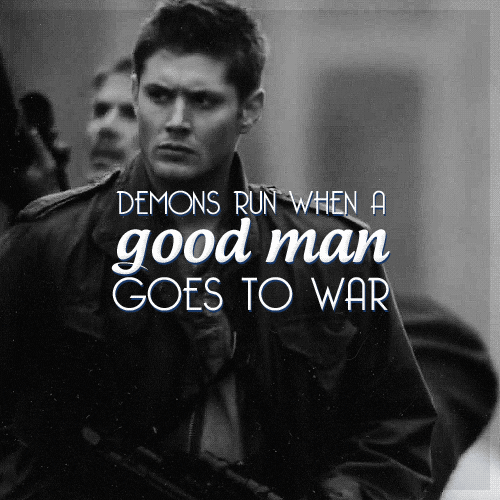 USA Today bestselling author, coffee loving gamer girl, and Sci-fi enthusiast. CK Dawn always loved to snuggle up with her cat Hagrid (the shadow-seer & Netherwalker inspiration) and read. But, with a nudge of encouragement from her lil' sis, she found writing fantasy stories was even better than just reading about them. So, a long time ago in a galaxy far, far away CK let her unique modern tale of knights and Camelot dancing in her head take form and fly with Cloak of Shadows, her Readers' Favorite award winning debut novel in the Netherwalker series. Now, you can find CK writing in the witching hours with Hagrid by her side while being distracted far too often by social media.

Sydnee Fullmer is a professional actor and voice talent based in Denver, Colorado. She graduated Summa Cum Laude from Utah State University with a Bachelor's of Fine Arts in Acting and has since performed and taught across the nation. Including Swine Palace (Baton Rouge, LA), The Denver Center for the Performing Arts (Denver, CO), and The Great River Shakespeare Festival (Winona, MN).

Jun. 30th:
Viviana MacKade
The Book Junkie Reads . . .
Jul. 1st:
Valerie Ullmer | Romance Author
T's Stuff
Jul. 2nd:
Notes from 'Round the Bend
Dab of Darkness Audiobook Reviews
I Sold My Soul For Books
Jul. 3rd:
Jazzy Book Reviews
Locks, Hooks and Books
Crossroad Reviews
Jul. 4th:
Guilty Indulgence Bookclub
Audiobook Fascination
Jul. 5th:
Ruby's Books
Adventures Thru Wonderland
The Book Addict's Reviews
Jul. 6th:
Chapters Through Life
Smada's Book Smack
Turning Another Page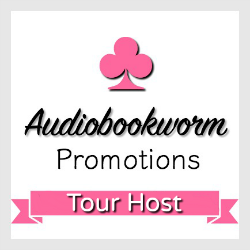 ➜Sign up as a host here