The Hummingbird Dagger
Cindy Anstey
Published by: Swoon Reads
Publication date: April 16th 2019
Genres: Historical, Mystery, Young Adult
From the author of Suitors and Sabotage comes a suspenseful and enthralling new Regency novel, perfect for readers who like their Jane Austen classics with a side of mystery and murder.

1833. A near-fatal carriage accident has deposited an unconscious young woman on the doorstep of Hardwick Manor and into the care of young Lord James Ellerby. But when she finally awakens, it is with no memory of who she is or where she came from.

Beth, as she calls herself, has no identity; the only clue to her circumstances is a recurring nightmare of a hummingbird, blood dripping from its steel beak.

With the help of James and his sister, Caroline, Beth tries to solve the mystery of her own identity and the appalling events that brought her to their door. But nothing could prepare her for the escalating dangers that threaten her and the Ellerby clan. From the hazardous cliffs of Dorset to the hostile streets of London, Beth will fight to reclaim her past, hunted by a secretive foe with murderous intentions.

Fans of Cindy Anstey's previous novels won't want to miss The Hummingbird Dagger, a dark and twisty new offering that blends romance, danger and mystery.

Praise for Duels & Deception:

"Delightful … It is Jane Austen spiced with action, suspense, and humor." —VOYA, starred review

"Jane Austen fans in need of a good new book, look no further." —Entertainment Weekly
Goodreads / Amazon / Barnes & Noble / iBooks / Kobo
My Review:
4.5 Out Of 5 Stars
Genre: Historical, Mystery, Romance, Suspense, Teen--
I have no problem saying that The Hummingbird Dagger is my favorite of Cindy's books! There was the perfect balance of the rules of society and proper etiquette and manners of the time, a sweet slow developing romance, and a wicked murder mystery. Cindy's previous YA Regency books were the perfect reads for fans of Downton Abbey, dealing with everyday life and situations that could have occurred in a large manor during the 1800s England, and I enjoyed them...But none of them had the suspense and creepy factor that The Hummingbird Dagger had, and I think I just love me some good suspense filled mystery. And this one was perfect, with twists and slowly given clues to keep me guessing. If you were hoping for a romance, then you will not be disappointed. While the mystery was maybe suppose to be the most important part of the story, the romance was just as well done and adorable. We have the serious, overwhelmed yet kind-hearted James who tries his best to make the right choices after inheriting his father's title and hardships. And then there was "Beth", the girl who just wants to know who she is and find out what happened to her to begin with. When the two come together to solve the mystery of her past, it was so cute to watch them develop feelings along the way- and not to be spoilery, but the ending was exactly what I was hoping for.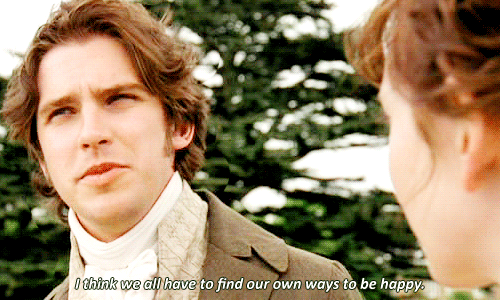 The characters were just as important as the plot I think for keeping me engaged with the story. We have the two main narrators, Beth and James, and then my second favorites were James' siblings- charming quirky Caroline and whimsical, dramatic, and completely irresponsible Walter. I will admit that any scene with Walter I knew would be entertaining. There were tons of other side characters that helped give the story dimension as well as realism and all came together to create a great story dynamic that was easy to get lost in. Overall I really enjoyed The Hummingbird Dagger and I hope that Cindy wants to write some more historical suspense/mystery romances in the future because I would love to read another! I recommend this to anyone who loves swoony romances, strong characters and an interesting mystery. I reviewed a complementary copy of this title.
----------------------------------
Author Bio:

Whenever she is not sitting at the computer, throwing a ball in the backyard, gardening or reading, Cindy can be found–actually, not found–adventuring around the world with her hubby.

She has lived on three continents, had a monkey in her yard and a scorpion under her sink, dwelt among castles and canals, enjoyed the jazz of Beale St and attempted to speak French.

Cindy loves history, mystery and… a chocolate Labrador called Chester.
GIVEAWAY!
a Rafflecopter giveaway