Meet Me in Outer Space
Melinda Grace
(Swoon Reads)
Publication date: March 12th 2019
Genres: Contemporary, Young Adult
Smart and unflinching, this #OwnVoices debut contemporary novel stars an ambitious college student who refuses to be defined by her central auditory processing disorder.

Edie Kits has a learning disability. Well, not a learning disability exactly, but a disability that impacts her learning. It isn't visible, it isn't obvious, and it isn't something she likes to advertise.

And for three semesters of college, her hard work and perseverance have carried her through. Edie thinks she has her disability under control until she meets her match with a French 102 course and a professor unwilling to help her out.

Edie finds herself caught between getting the help she needs and convincing her professor that she isn't looking for an easy out. Luckily for Edie, she has an amazing best friend, Serena, who is willing to stitch together a plan to ensure Edie's success. And then there's Hudson, the badly dressed but undoubtedly adorable TA in her French class who finds himself pulled into her orbit…

Chosen by readers like you for Macmillan's young adult imprint Swoon Reads, Meet Me in Outer Space is a sweet, heartachingly real story of love and college life by debut author Melinda Grace
Goodreads / Amazon / Barnes & Noble / iBooks / Kobo
My Review:
4 Out Of 5 Stars
Genre: Hysterical, New Adult, Romance, Teen--
Edie is one class away from living her dream of fashion design in France- but that one class could cost her the dream. Edie needs to pass her second semester of college French but with her learning disability she is struggling way more than normal. When her cute French TA Hudson steps up to help her, it may be just what she needs- or the perfect kind of disaster. The interactions and banter between Edie and Hudson were spot on the most perfect way to my heart. Between the awkwardness, the snark and sarcasm and the flat out rejections that were easily ignored, I just could not get enough of the scenes between the two of them. I can't help but snicker at the dad jokes Hudson throws around, and celery really takes on a new meaning. I mean really, how could you not love this?
"So I was online, and I found a very scientific way to create a code name. I did yours for you," he smiled. "How very generous of you…" "Yours is Pink Peony," he said with a smug look. "Mine is Sergeant Style." ... "You seriously tried to get ahold of me for an hour about this, and then when you couldn't you somehow celery stalked me to a locked building and then got into the building just to tell me this?"
Not only was the cute, slow developed relationship between Hudson and Edie perfect, but the relationships that Edie has in general really helped to makes this book. Keep in mind that the driving force of the story is the detailed, engaging, flawed characters more than anything else. Her friend Serena was another great character that pushed and encouraged Edie in the best of ways, making me want to go back to college and have a chance to live in a dorm to have this kind of lifelong bestie experience. Random comment here also- both Edie and Hudson are described as real people with overweight regions and interesting style choices, not cookie cutter Barbie doll/Ken types and yet they rock what they have with confidence and find the other so attractive, flaws in all, and I loved that about the book! Go team regular people being rock stars! And we totally need more YA college books like this out in the world! I found this YA contemporary romance to be a quick read, perfect for losing your self in for a few hours of delightful escapism. Add in the fact that fashion and design play a role in Edie's character and I could not stop reading. I can't wait to check out more from Melinda to come!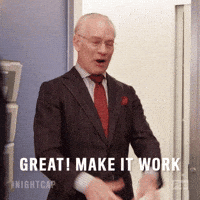 Author Bio:

Melinda Grace wrote her first piece of fiction in middle school, but didn't write a complete story until an introduction to creative writing course at SUNY Oswego, where she earned a BA in human development. She went on to earn a MS E.D. in counseling and currently works as a school counselor. When she's not guiding the youth of America, she's planning her next vacation to Disney World, laminating anything she can get her hands on, and binge watching Netflix. MEET ME IN OUTER SPACE is her debut novel, publishing March 2019.
GIVEAWAY!
a Rafflecopter giveaway