Author: Taylor Haiden
Narrator: Hugh Bradley
Series: The Werewolf M.D. Series, Book 1
Publisher: Brian S. Ference
Released: Jan. 23, 2019
Genre: Paranormal Romance


His medical miracles are too good to be true. This aloof doctor's methods are less than conventional. What better way to save a patient, than by biting them? Fresh out of nursing school, Isabella struggles to save her dying patients while vying for the attentions of a doctor who is too hot to handle. Will Isabella fall for the charm of this hard-body physician with a kind smile and the "Miracle Doctor" reputation? Can anything stop the double-edged virus as it courses through the small hospital in Breaux Bridge, Louisiana? Contains bonus content, high-heat scenes and action-based violence.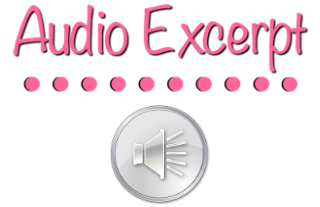 My Review:
3.5 Out Of 5 Stars
Genre: Audiobook, Mystery, Romance, Supernatural, Suspense, Werewolves, Witches--
Newly graduated nurse Isabella did not care where she was hired, she was just excited to be out in the world ready to help save people's lives. When she gets a job in the Bayou, she keeps hearing rumors about the miracle doctor that saves the lives of patients nobody else can. When she gets the chance to meet the miracle man himself, she understands all the rumors about him and his good looks are true. But little does Isabella know, her dreamy doctor is saving people by giving them some of his werewolf healing gifts, putting a target on his back from the local pack. I will read anything werewolf, so when I saw that there was a werewolf supernatural story with a hospital setting and all the drama of a medical tv show, I was excited to jump in. This was a very unique concept for a book, and I think that was my favorite part of the story. Here is a man (wolf?) who wants to save the sick so he uses his own blood to help the human heal, but too much and they would turn. I love how the book focused on the idea that there could be repercussion in both the human and supernatural world for his deeds.
The story was dual narrated by Isabella and Dr. Roman and my favorite character was Isabella. She was spunky and resourceful, even if at times I wanted her to drop Roman for his behaviors (kissing another woman for any reason is not ok!). The audiobook was narrated by one person, a man who did both voices and had a nice bayou sounding accent for Roman. The narrator did a great job for both characters as well as the side cast voices but my personal preference would have been to have 2 narrators- a male and female- one for each of the main characters. This is a series and with an ending like that I highly recommend purchasing both books to read back to back. Overall this was an interesting mash up of paranormal romance meets action and medicine.

TAYLOR HAIDEN has three beautiful children and an amazingly supportive spouse and lives with them in Arizona. Tylor's days are spent enjoying the breathtaking blue skies and pink sunsets while writing a variety of genres. When not writing, Taylor enjoys traveling to new places, tasting new and exciting foods, binging on Netflix, and experiencing everything that life has to offer from barbecues to scuba diving. Taylor is author of the Werewolf M.D. series with more in the works.

Audiobook narrator Hugh Bradley brings his distinctive voice to titles ranging from romance to history.
Hugh brings characters to life with a distinct voice, with a deep understanding of the character and their motivation. Mr. Bradley doesn't just tell us the story, he brings us with him on the journey.
From Hugh
: "I'm a classically trained actor, and have been on Broadway and toured all over the world in everything from musicals to Shakespearean productions. I still perform on stage from time to time, but most of the time these days I stick to recording, and producing and directing for the stage."

Prize: Google Home Mini & paperback copy of Werewolf M.D.
The Werewolf M.D. Series Giveaway: Google Home Mini & Werewolf M.D. paperback

BOOK ONE
Feb. 24th:
Book Addict
Feb. 25th:
Jazzy Book Reviews
The Book Junkie Reads . . .
Feb. 26th:
Lilly's Book World
Feb. 27th:
Turning Another Page
Feb. 28th:
The Book Addict's Reviews
Mar. 1st:
T's Stuff
Lynn's Romance Enthusiasm
Mar. 2nd:
Notes from 'Round the Bend
Smada's Book Smack
BOOK TWO
Mar. 3rd:
The Book Junkie Reads . . .
Mar. 4th:
Lilly's Book World
Mar. 5th:
Turning Another Page
Mar. 6th:
Book Addict
Mar. 7th:
Jazzy Book Reviews
Lynn's Romance Enthusiasm
Mar. 8th:
T's Stuff
Mar. 9th:
Notes from 'Round the Bend
The Book Addict's Reviews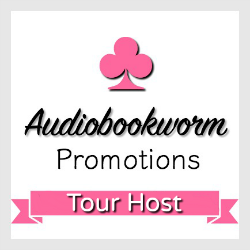 ➜Sign up as a host here