Author: Nicola R. White
Narrator: Elizabeth Tebb
Length: 9 hours 2 minutes
Series: New England Furies, Book 1
Publisher: Strange Roads Press
Released: Sep. 18, 2017
Genre: Paranormal Romance


Tara Walker dreams of more excitement than slinging plates of seafood for Cape Cod tourists, but as she learns when she is attacked and forced to fight for her life, fate sometimes has a funny way of giving you exactly what you wish for. Faced with strange new powers and embroiled in a murder investigation, Tara must now race to uncover the secrets of the ancient Fury that has woken inside of her - and of the evil that stalks her. As if Tara's life hasn't gotten complicated enough, she is forced to ally herself with Jackson Byrne, witness to her assault and uncle to a pint-sized oracle whose fate is intertwined with hers. Skeptical, stubborn, and oh-so-sexy, Jackson wrestles with demons of his own. He is determined to ignore the attraction rising between them even faster than the body count, but like it or not, he and Tara need each other if they are to unravel the mysteries that surround them.



My Review:
4 Out Of 5 Hearts
Genre: Mystery, Romance, Supernatural, Suspense--
Tara just wants to have a good night out after being stood up on her date, the first one she has had in a long time. When she ends up at the bar and is rejected by the most attractive man she has ever met, her mood is even more soured. But while leaving, a man makes a move on her, flattering at first, until it escalates into unwanted and something inside Tara flipped and she attacked him. When she learns that the man she attacked was found dead by seemingly supernatural means, Tara realizes that she is no longer alone inside her body.
​This is the second series I have encountered about Furies and I have no idea why these cool and dangerous creatures are not more common in the supernatural fiction world! This story was wholely unique due to how the furies come to be and have a host body- creepy and perfect at the same time. The supernatural elements were great, full of details and imagery, making me see what was going on and love it. I got to know Tara as well as the Fury that lived within her, each with a different personality and motivation. Also the mysterious plot of the book was very well done, with a surprising twist that I did not expect making the story more interesting. I loved Tara and her girls and the dynamic between them was great, you can tell they are life long friends and have her back no matter what (if being possessed by a Fury doesn't scare them away probably nothing will!). I also really loved the interactions between Tara and her Fury Elekto, they argued and almost never agreed, but the conversation between them was interesting and at times hysterical and very honest and I enjoyed watching them bond and become a team as opposed to always at odds.​ Ok so I really enjoyed the narrator and her performance for the main character Tara, she gave her personality and spunk, making me like her a lot and I understood her internal conflict pretty well... But, I absolutely hated the voice the narrator used for the love interest Jackson, with his very annoying nasally pseudo-southern accent. I had no idea how the main character could be attracted to him because I just wanted him to stop talking (or violence would ensue). Her other male voices were perfectly fine and I didn't mind them at all, but Jackson was really the worst. I was a little less enamored by the romance aspect of the book, I actually would have liked it better if the romance was a far backseat (yes, I know that is not possible when reading a romance story) or more getting to know each other before the overwhelming physical relationship took forefront. The romance did end up developing more as the book progressed and I felt a little more in favor of them being together and I will admit that I found the ending very satisfying. Keep in mind that this is just the ending for this leg of the journey and Tara and Jackson's romance story, but this is the first in a series with different MC for each book all set in the same world with a common terrifying enemy!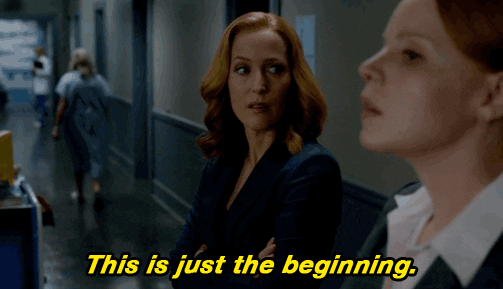 I received this audiobook as part of my participation in a blog tour with Audiobookworm Promotions. The tour is being sponsored by Nicola R. White. The gifting of this audiobook did not affect my opinion of it.
Nicola R. White comes from a small city on the east coast of Canada where ghost stories and superstitions abound. Although she is a lawyer by profession, her passion is reading and writing fiction. In 2016, Nicola's debut novel, Fury's Kiss, won the $10,000 Kobo Emerging Writer Prize in Romance. She is currently producing her first graphic novel.
Nicola is a member of Romance Writers of America and Romance Writers of Atlantic Canada. She is a frequent guest and speaker at literary events such as Word on the Street and Hal-Con, the largest sci fi/fantasy convention east of Montreal.

I am a literacy specialist with experience performing in a number of roles. Having spent a great deal of time speaking publicly as both an educator and an administrator, I have accrued a varied skill set that I feel confident I can use to advance and advertise bodies of work. My passion for literature drives me to bring the voices within it to life.

Fury's Kiss Giveaway: 3-month Audible Membership
Also available from Nicola R. White

Jul. 10th:
Happily Ever BookWorm
Audiobook Romance
Loie Dunn
The Book Junkie Reads . . .
Jul. 11th:
Notes from 'Round the Bend
The Bookworm Lodge
Jul. 12th:
T's Stuff
Jazzy Book Reviews
Jul. 13th:
Angel's Guilty Pleasures
Lilly's Book World
Jul. 14th:
Book Addict
Up 'Til Dawn Book Blog
Jul. 15th:
Smada's Book Smack
Bookworms Corner Blog Spot
Wonderlandians Books
Jul. 16th:
The Book Addict's Reviews
Chapter Break
Declarations of a Fangirl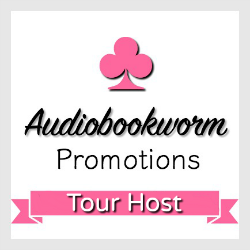 ➜Sign up as a host here