Author: Tena Stetler
Narrators: Kate Tyler
Series: Lobster Cove, Book 1
Length: 9 hours 47 minutes
Publisher: The Wild Rose Press
Released: Oct. 19, 2017
Genre: Paranormal Romance


Pepper McKay comes from a long line of powerful witches. Unfortunately, magic brings her nothing but trouble. She learned the love of wildlife rescue and rehab from her Aunt Ashling. After graduating from college, Pepper works for Salem Wildlife Sanctuary and lives from paycheck to paycheck until she inherits the McKay property in Lobster Cove. With the family land and resources, she dares to dream of starting her own wildlife rescue and rehabilitation center. Lathen Quartz, a former Navy SEAL turned handyman maintains the enchanted McKay property for the McKay estate. But someone is trying to steal the McKay magic. Lathen offers to help Pepper achieve her life-long dream of building a wildlife center. During the long hours spent together on the project, their mutual attraction can't be denied. But each harbors a deep, dark secret. Will they overcome their demons and give love a chance?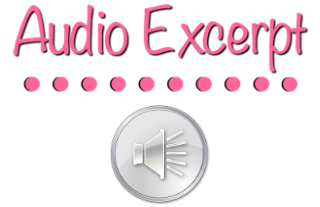 My Review:
4 Out Of 5 Stars
Genre: Mystery, Romance, Supernatural, Werewolves, Witches--
After the terrible events that caused her magic to be revealed and her job to be lost, Pepper gets good news that she has inherited her aunt's land and substantial money. Moving to Lobster Cove is just what Pepper needed for her life and now she has the opportunity to build the wildlife rehabilitation center she always dreamed of. Lathen has not been the same since his days in the war and is sure he is broken. He left his pack in Alaska and moved to tiny Lobster Cove to start again. He never expected to feel an instant connection to this new woman, let alone have his life be healed. A darkness is stalking Pepper and she is not sure she can fight it alone, but together the two become so much stronger.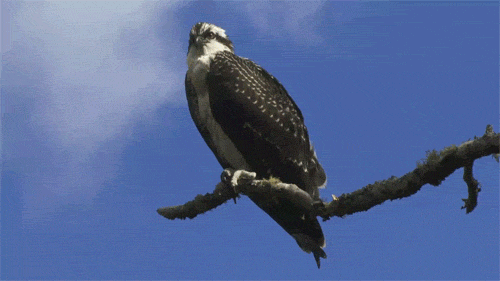 I really enjoyed how busy the plot was, with all the family stuff with both main characters, as well as the mystery and danger element. Through the course of the book, we deal with Pepper losing her job, being ousted as a witch, inheriting a home, building a wild life sanctuary, falling in love and a crazy magical stalker. Seems like a lot? Yeah, well that is only half the story. We also have Lathen and his angry past, the fact he is a wold shifter and is broke, he is estranged from his family, he visits his family, he finds a mate, he comes to terms with his abilities...I am sure I left out an important part of the plot but the story had a nice mix of paranormal and real life issues blended to make everything seem way more plausible. It was also nice to see such strong family bonds on both main character's sides, which filled me with warm fuzzies. The narrator had a very clear voice and enunciated perfectly which I very much so appreciated. She also used multiple tones and accents to bring all the characters to life which really helped me to visualize the book and immerse me into the book. My one complaint with the narration was at times the pacing was odd, like a robot was reading and the words were clipped, it was kind of like a more emotional version of Siri. I tried listening to the book at regular, 1.25 and 1.5 speed to see if it made a difference, but it didn't and that was when I realized that it was just how the narrator read the book. There was a slightly formal feeling to the speech, which made me wonder if it was how the book was written (you know, cannot vs. can't- which doesn't seem like a huge change but makes a difference with tone and feel), not just the narration.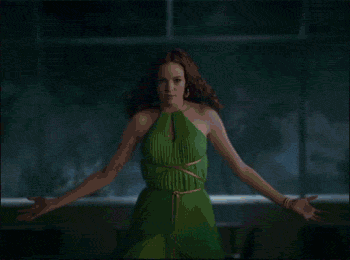 ​Overall I found this to be a super cute paranormal romance. The ending wrapped up a little faster and easier than I anticipated (there was a lot of build up for like a few paragraphs of action), but it was acceptable since there are more books in the series. There was magic, romance, mystery, suspense, danger and animals- all things I enjoy in a book. The author kept the pacing fast and the story engaging and complicated enough. I would love to listen to more in this series.
I received this audiobook as part of my participation in a blog tour with Audiobookworm Promotions. The tour is being sponsored by Kate Tyler. The gifting of this audiobook did not affect my opinion of it.

Best-selling author, Tena Stetler, has an over-active imagination and writes award-winning paranormal romance novels. She wrote her first vampire romance as a tween, to the chagrin of her mother and the delight of her friends. Colorado is home; shared with her husband of many moons, a brilliant Chow, a spoiled parrot and a forty-five-year-old box turtle.
Her books tell stories of magical kick-ass women and mystical alpha males that dare to love them. Well, okay there are a few companion animals to round out the tales. Travel and adventure flourish in her novels. Any summer evening, you can find her curled up in front of a crackling fire with a good book, a glass of raspberry iced tea and a bowl of popcorn.

Kate Tyler is an audiobook narrator and producer with several published audiobooks available on Audible, iTunes and Amazon. A background in drama and a successful career in voiceover, Kate lives with her family in San Diego and enjoys swimming, running, cycling and stand up paddleboard.
A Witch's Journey Giveaway: $15 Amazon Gift Card

May 17th:
Bookworms Corner Blog Spot
Booktalk with Eileen
Authors' Secrets Blog
May 18th:
Jazzy Book Reviews
May 19th:
Happily Ever BookWorm
May 20th:
The Book Junkie Reads . . .
May 21st:
Book Addict
T's Stuff
May 22nd:
Smada's Book Smack
May 23rd:
The Book Addict's Reviews
Lilly's Book World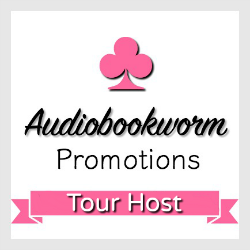 ➜Sign up as a host here