Let us know what you think of the cover for Alpha (The InfinityDivision, #3) by Jus Accardo, which releases July 3, 2018! This cover reveal is brought to you by Entangled Teen.
Book Blurb:
"A fun YA sci-fi story with a compelling cast of characters." —Kirkus Reviews on Infinity
Sera is the obsession of a killer chasing a ghost. G is a soldier with too much blood on his hands. Dylan lost the only person he ever loved—and will stop at nothing to get her back. In a whirlwind chase that takes them back to where it all started, Sera, G, and Dylan will have to confront their demons—both physical and mental—and each other, in order to win their freedom.
Want to read more? Pre-order your copy of Alpha (The InfinityDivision, #3) by Jus Accardo today!
Goodreads | Amazon | B&N | iBooks | Kobo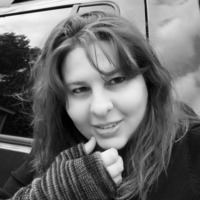 Author Bio:
JUS ACCARDO spent her childhood reading and learning to cook. Determined to follow in her grandfather's footsteps as a chef, she applied and was accepted to the Culinary Institute of America. But at the last minute, she realized her true path lay with fiction, not food. Jus is the bestselling author of the popular Denazen series from Entangled publishing, as well as the Darker Agency series, and the New Adult series, The Eternal Balance. A native New Yorker, she lives in the middle of nowhere with her husband, three dogs, and sometimes guard bear, Oswald.
Website | Twitter | Facebook | Instagram | Goodreads