Kissing Max Holden
Katy Upperman
Published by: Swoon Reads
Publication date: August 1st 2017
Genres: Contemporary, Romance, Young Adult
Kissing Max Holden was a terrible idea…

After his father has a life-altering stroke, Max Holden isn't himself. As his long-time friend, Jillian Eldridge only wants to help him, but she doesn't know how. When Max climbs through her window one night, Jill knows that she shouldn't let him kiss her. But she can't resist, and when they're caught in the act by her dad, Jill swears it'll never happen again. Because kissing Max Holden is a terrible idea.

With a new baby sibling on the way, her parents fighting all the time, and her dream of culinary school up in the air, Jill starts spending more and more time with Max. And even though her father disapproves and Max still has a girlfriend, not kissing Max is easier said than done. Will Jill follow her heart and allow their friendship to blossom into something more, or will she listen to her head and stop kissing Max Holden once and for all?
Goodreads / Amazon / Barnes & Noble / iBooks / Kobo
My Review:
4 Out Of 5 Stars
Genre: Romance, Teen--
One night, Jill hears a tap on her bedroom window in the middle of the night, just to find her neighbor Max on the other side. In a weak moment, Jill lets a very drunk Max into her room and he ends up kissing her, something that catches Jill my surprise, but she finds she likes it. But her father catches them, and bans her form seeing Max, which isn't a problem, right? But maybe it is since Jill might have hidden feelings for Max she did not realize before, but unfortunately he has a girlfriend. It could not be more complicated. I had been wanting to read this book for months when I first heard about and I was so excited to get my hands on the advanced copy. All my friends who got there hands on it raved about how cute and wonderful this book was, so my expectations were incredibly high. That being said, I found this to be a really solid book that focused on relationship dynamics, not just between Max and Jill, but between Jill and her family and friends, as well as Max and his family. There was also a lot of growing up that happened in the pages, where Jill learned what family was, how to deal with disappointment and unexpected situations and how to make the best of whatever is thrown at you.
I liked Jill as a character right from the start. I was a little miffed at how she was with Max after the shock of the first initial kiss, which was not her fault and she was caught off guard. But the way she kept seeking out Max and letting him use her made me want her to grow some self worth, and I hated how negative she was about his girlfriend Becky, who I will admit I felt bad for even though the book tried to make her the bad guy. On one hand I knew that the plot dealt with Max and Jill kissing even though he had a girlfriend, but I don't think that I really thought about the story being about cheating, which I hate! So for like half the book I was irritated at the relationship between the two, and when Jill finally stood up for herself I wanted to cheer. I absolutely loved Kyle as her bestie, how supportive, available and level-headed he was. But my favorite relationship in the story was between Jill and her stepmom Meredith. I anticipated the sterotype of evil step-monster, but that was not the case. At first the two sort of coexisted but didn't interact, but then at a certain super awkward (for Jill) moment, they became family and I loved it. I spent the first half of the book not liking Max, the love interest, hating his relationship and life choices, hoping some other guy would come in and sweep Jill of her feet (she made herself too available to Max!) but alas that never happened. But there was a sneaky moment in the book that I did not even notice at first that changed my mind with out me being aware of it- when I tried to figure out what it was, I realized it was when he taught Jill how to take care of her baby sister. I guess there is just something about a big strong guy who loves and is perfectly capable of taking care of a baby that I can't resist. So after our relationship turning point, I started to like Max and I loved how well he tried to take care of Jill. I think they balanced each other nicely, her maturity and his spark of fun. If only they got together that summer she walked the angry dog... So yes, this is a romance between Jill and Max, but can I just say that I was in lust with all the delicious sounding treats that filled the book? Oh my geeze, I spent half the story salivating over the amazing confections that Jill created, imagining how yummy they would be if I could just have a bite... (I dream about that sugar cake Jill baked for her stepmom after the delivery, mmmm). So yeah, I was in love with the baking aspect of the story hands down, and I think I need a cookbook follow up to this story full of recipes for those baked goods, most of which I had never heard of but now desperately need.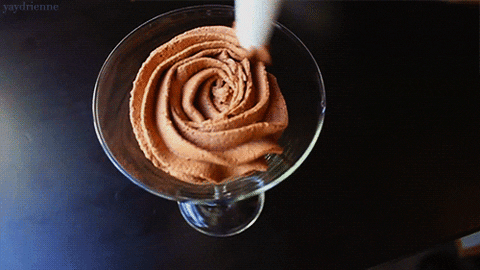 This was a cute romance that had a bit of a rocky start with the series of questionable life choices but ended super sweet and really uplifting in general, which I did not anticipate. This was the first book that I have read by Katy Upperman and I look forward to more because she is able to create realistic flawed people that I connected to and root for, and characters are my favorite part of any story (and it doesn't hurt that sweet treats played a role either). I received this title in return for my honest review.
Author Bio:

Katy Upperman is a graduate of Washington State University, a former elementary school teacher, and an insatiable reader. When not writing for young adults, Katy can be found whipping up batches of chocolate chip cookies, or exploring the country with her husband and daughter. Kissing Max Holden is her debut novel.
GIVEAWAY!
a Rafflecopter giveaway