Awakening: Bloodline Book One
Tiera Rice
Publication date: October 12th 2016
Genres: Fantasy, New Adult, Paranormal
being royal comes with lots of expectations. Born into war as a Vampyre Witch, she has to battle the ultimate enemy: her own blood. When she has a terrifying Vision, Antanasia fights harder than ever to prevent it from coming to pass. Will she succeed? Or does she die trying?

∞

Nadia is an average teenager celebrating her nineteenth birthday. But her day turns upside down when she starts developing unusual abilities that make her question everything she knew. Searching for answers to her predicament, she finds herself trusting Nicolae, a stranger with a familiarpresence. Why does she feel so drawn to him? Will Nadia find answers to the questionsabout her past and take on her new role willingly? Or will she choose to remain in the dark and deny her destiny?
Goodreads / Amazon / Barnes & Noble / Kobo
My Review:
3.5 Out Of 5 Stars
Genre: Another-World, Mystery, Romance, Royal-Court, Supernatural, Vampires--
Told through alternating viewpoint is the story of Antanasia who was a vampire hybrid from hundreds of years ago and Nadia, a modern teen who has some strange things occur on her 19th birthday. How these two are connected is a mystery that Nadia desperately wants to uncover. I will admit that I was originally lured in by the pretty cover- I absolutely love image used, with the two girl's faces blending into each other. Once I saw the cover, I knew I had to read the book. I found the story to be interesting, but really nothing like I had originally expected. I was expecting more a modern paranormal teen book, but instead this was more of a historical fantasy mixed with a modern story. The plot dealt with vampires, magic, war, secret societies, soulmates, death, murder, lies, and rebirth- a little bit of everything swirled together to create a new unique story.
The chapters alternated viewpoints and timelines, switching from Nadia in the present to Antanasia in the past. I was definitely more invested in Nadia as a character since she was more relatable and realistic to me. I thought the back story was important to the overall story and full of vivid images and history, but I was not really very interested in the characters, I just read the chapters to get back to Nadia and the mess that her life turned into. I did find it really interesting how the two eventually ended up being connected and the turns the story took. I am not sure how I feel about Nic and his role in both the past and present, but I guess I will have to wait and see.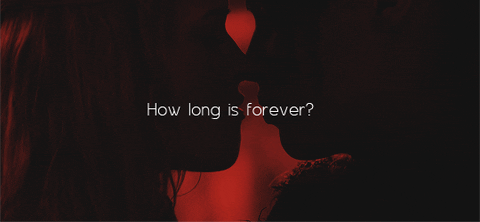 While Nadia was 19, this was not really at all a teen book but very much so an adult story due to content and the characters. I found this to be an interesting read, at times a little slow and slightly confusing, but overall a solid first book a new series as well as a great first book for the author. I received this title in return for my honest review.
Author Bio:

Tiera Rice was raised in Rockland County, New York and is a realtor in Rockland, Westchester, and Orange Counties. She earned her degree in criminal justice from Temple University, is the founder of Laughter and Lemonade: a project that focuses on motivational posters for those experiencing a chronic illness, and co-founder of #26forTiera: a foundation that provides financial resources to single parents battling life-threatening illnesses.
A creator of poems and short-stories for many years, Tiera challenged herself by leaping into the world of novels. Having recently survived a battle with cancer, Tiera decided to use her writing to entertain and motivate her readers. When not writing or selling houses, Tiera can be found spending time with her friends and family, especially her young daughter, fish, and kitty cat. Her other interests include singing, drawing, and dancing.
GIVEAWAY!
a Rafflecopter giveaway