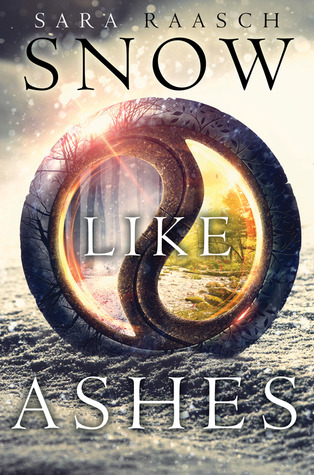 Book Blurb:
A heartbroken girl. A fierce warrior. A hero in the making. Sixteen years ago the Kingdom of Winter was conquered and its citizens enslaved, leaving them without magic or a monarch. Now, the Winterians' only hope for freedom is the eight survivors who managed to escape, and who have been waiting for the opportunity to steal back Winter's magic and rebuild the kingdom ever since. Orphaned as an infant during Winter's defeat, Meira has lived her whole life as a refugee, raised by the Winterians' general, Sir. Training to be a warrior—and desperately in love with her best friend, and future king, Mather — she would do anything to help her kingdom rise to power again. So when scouts discover the location of the ancient locket that can restore Winter's magic, Meira decides to go after it herself. Finally, she's scaling towers, fighting enemy soldiers, and serving her kingdom just as she's always dreamed she would. But the mission doesn't go as planned, and Meira soon finds herself thrust into a world of evil magic and dangerous politics – and ultimately comes to realize that her destiny is not, never has been, her own.
My Review:
4 Out Of 5 Stars
Genre: Another-World, Royal-Court, Supernatural, Survival, Suspense--
In an alternate world, magic exists and the 8 different courts ruler's have a conduit to allow them to harness the magic to help their kingdom. But Winter had been attacked by the evil Spring King and only a handful of Winterian refugees escaped death or the slow death of the prison camps. Meira is one of these refugees, raised from a baby by a surviving General she calls Sir and trained as a soldier along with their escaped King. Meira desperately hopes to one day be useful to her people in some way, she resists acting on her crush on her best friend, the Winter King Mather, with whom was raised with her. Meira wants to help her people but she has no idea what fate has in store for her. Ok, I was really surprised by how much I enjoyed this book. It had a very slow beginning and I was not too sure if I even liked Meira at the start, to be honest. She felt a little whiny and the world building was detailed and at times overwhelming when the story began. But the further in the story I got, the more entranced I became in this book and this complicated intricate world. There was a big freaking bomb dropped at almost the end of the book that I never saw coming and it totally changed a lot of things for me in the book. Oh and as a side note, there was a love triangle, which I am not a fan of for the most part. I am team Theron, but I am sure that Mather is who Meira will end up with regardless of my feelings, but I guess I will need to read the rest of the trilogy to see how that will play out. Big shout out to the audiobook version of this and the narrator. I keep trying new audiobooks to listen to, and I am almost always disappointed, but I can honestly say I loved this book on audio. All the characters were given unique voices and I felt almost always engaged. I would gladly listen to the rest of the series on audio if this same narrator reads them. I actually recommend the audio over the book version, just this once.