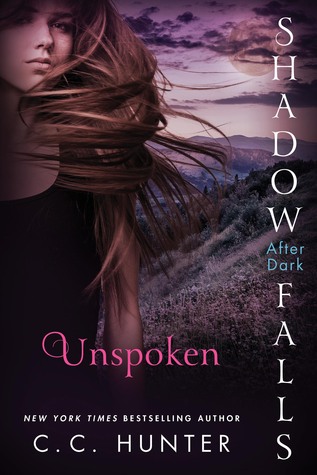 Book Blurb
: Despite her superhuman strength and enhanced senses, Della Tsang's life as a vampire certainly hasn't been easy. Especially since she was reborn and bound to the mysterious, infuriating, and gorgeous Chase Tallman. But if there's one thing that's always kept Della going, it's her dream of being an elite paranormal investigator. Her newest case is the opportunity she's been waiting for, but as Della tries to solve the twenty year old murder and clear her father's name. She uncovers secrets about the vampire council. And about Chase. Feeling betrayed by all the secrets he's kept hidden from her, Della is determined to keep him as far away from her heart as she can. But she'll need his help to solve the case that will lead them into the darkest and ugliest vampire gangs in town and into the scariest reaches of her heart.
My Review:
5 Out Of 5 Hearts:

Genre: Ghosts, Mystery, Supernatural, Vampires, Werewolves, Witches--
Della is home with her family after her father was charged with the murder of his sister. Della wants to help, but keeps getting rejected by her father and she feels frustrated with the case. Also, Chase, her kinda sorta vampire bond-mate has been lying to her and she doesn't know what he wants from her or is she can trust him. Della is in over her head but refuses to give up. I have absolutely loved this series. And as a warning, this is not a stand alone but the third in a spin off trilogy. I would recommend reading the Shadow Falls series to get a feel for the world and the side characters but at the bare minimum at least start with the first book in the spin-off reborn series because they all fit together as part of a continuous plot. I dont't want to be too spoilerly since this is the conclusion to everything that has been building. I will say how much I love Chase and I have since he was first introduced in the books. He is attractive, sweet, strong, caring, fun and dominant, all things I love in my men even if they just so happen to be 18 year old fictional vampires. Whatev. Della stays true to her prickly self, not letting most people in but when she does she is fiercely loyal. There were a few moments when I wanted to strangle her for pushing you-know-who away and lying to herself, but all is forgiven now. All the side characters like Kylie, Miranda and Burnett make me happy and I liked that Della created her own family unit when she so desperately needed one. I will gladly read whatever by this author because she writes good plots and even better characters. I hope to see more from Shadow Falls and all the other side characters who need stories. I honestly love everything about this book, be it the friendships Della has with her two best friends, the chemistry between Della and you-know-who, the complexity of the supernatural community the author created, as well as the mystery and the action. All the elements I enjoy separately, but all put together produces a great book to finish off a series I am in love with. I received this title from the publisher in return for my honest review.