Author: Charissa Dufour
Narrators: Janelle Tedesco
Length: 2 hours 41 minutes
Series:
The Void Series, Book 1
Publisher: Charissa Dufour
Released: Nov. 20, 2018
Genre: Urban Fantasy, Paranormal


Sam, a half-fae Void, is ostracized by her own people, much less the humans who control her home - the Illinois Mystical Reservation. Packed into the Reservation with vampires, werewolves, faes, and mages alike, Sam does her best to travel below the radar, but when her only friend asks for her help, she can't say no. Her work to solve a fae's murder brings her to the forefront of vampire politics, and changes her life forever.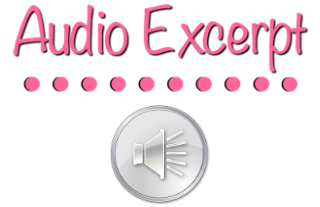 Amazon | Audible

My Review:
4 Out Of 5 Stars

Genre: Audiobook, Dystopian, Faeries, Heart-Wrenching, Mystery, Supernatural, Survival, Suspense, Vampires, Witches--
In the future, humans are aware of the presence of the Fey and others who have power and magic. To keep the peace and for protection of all, the magical are kept contained in a reservation where everything is tightly regulated. Sam lives a hard life, hated by so many including her own father for the fact she is a void- a rare type of fey who eat up other's magic. When one of her friends goes missing and the authorities seem not to care, Sam realizes that it is up to her to determine what happened to her- which may cost Sam her life. I thought the plot for this book sounded really interesting and the cover is pretty and appealed to the inner fish in me so I was excited to read/listen to this book. But I will admit that I was hesitant to actually start it when I saw that the audiobook was only two hours and forty minutes, which is very short for an audiobook, more like a novella length. I was pleasantly surprised that I really enjoyed this story, regardless of length. There was enough world building, character development and plot to keep me engaged and desperate for the next installment of the story. I usually avoid novellas but I am glad I did not skip this story since I found this to be highly entertaining. I really enjoyed the narrator's performance, she was able to bring Sam and this world to life and keep me in engaged in the audio- which can be a big challenge with my attention span. I would gladly listen to more books narrated by her to come- hopefully I can get my grabby hands on the next book in the series in audio form because I need it ASAP with that cliff hanger ending (thanks a lot for that Charissa!). I received this audiobook as part of my participation in a blog tour with Audiobookworm Promotions. The tour is being sponsored by Charissa Dufour. The gifting of this audiobook did not affect my opinion of it.


My journey to becoming a writer began in 8th grade when I was diagnosed with Chronic Fatigue Syndrome and pulled from school to recover. During this time, I was left alone for hours on end and it was then that I discovered new friends within the pages of books. I also learned the blessing of creating my own friends by writing down the stories that plagued my lonely mind--as demented as that sounds. Therefore at the ripe age of fourteen, I wrote my first novel. It sucked! But I kept going and now I am an Indie Author with numerous books out. I never imagined that first horrible novel about a man who crashlanded on his long-lost homeworld would turn into a lifelong passion.
I now live in Chicago, IL with my amazing husband and two rambunctious cats, Groot and Rocket.

I grew up in a small town near Boston singing, dancing, acting and loving every minute of it! I received a BFA in Musical Theater from Boston Conservatory and have performed all over the world doing shows like Guys and Dolls in Europe and The Producers here in the States. But it was when I did the National Tour of The Best Little Whorehouse in Texas starring Ann-Margret that my life really changed. That was where I met my husband, playing fiddle in a whorehouse of all things. We have two beautiful sons now and live in the magical part of New York City that is also right on the beach.
With two children, the touring show life no longer appealed to me so I looked to create new opportunities to use my skills and training. That was when I discovered audiobooks! My husband already had a recording studio in the garage and with my background in voice and speech, I took to it rather quickly. I love using my voice to tell an engaging story and taking on entirely different personas in the process. Working as an audiobook narrator I get to use so many of the skills I have learned as an actor and the imagination and stamina I have gained from being a mother.
I also work as an actor in film, television and commercials. And just in case that isn't enough, I have recently jumped into the world of filmmaking. I've written, produced and starred in 3 short films and I find that creating my own work has been an overwhelmingly rewarding experience!

Mar. 10th:
Lilly's Book World
The Book Junkie Reads . . .
Mar. 11th:
T's Stuff
Mar. 12th:
Turning Another Page
Mar. 13th:
Jazzy Book Reviews
Mar. 14th:
Lone Tree Reviews
Adventures Thru Wonderland
Mar. 15th:
The Book Addict's Reviews
Mar. 16th:
Smada's Book Smack
Book Addict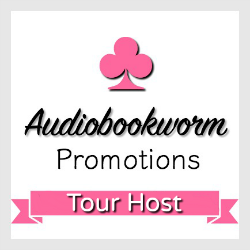 ➜Sign up as a host here