Shifters and Glyphs
Christina Bauer
(Fairy Tales of the Magicorum #2)
Published by: Monster House Books
Publication date: October 30th 2018
Genres: Paranormal, Young Adult
"A fun romp for Twilight Fans" – School Library Journal

After being raised by the meanest fairies in the history of ever, Bryar Rose is now free to live her own life. For the first time, she's attending West Lake Prep, a regular high school. Well, mostly regular. Some students are actually hidden members of the Magicorum. In other words, they're really wizards, fairies, or shifters. Bry doesn't mind, though. She's thrilled to enjoy all the new experiences of being around normal kids her age, from locker pranks to lunchtime mystery meat. Everything is going along great, except for one thing.

Bry's dreams about the pyramids of Egypt have gotten darker and more sinister. Every night, she sees her new man Knox and her best friend Elle in danger.

"Exciting and well-conceived" – Kirkus

With no other choice, Bry plans to leave school to explore the pyramids on her own. But her new man Knox discovers the scheme and is having none of it. He wants to stay by her side, no matter what. It's a good thing too, because Bry must solve the mystery of her attraction to the pyramids and soon. Otherwise, it could cost the lives of those she loves most.

And that means not only Knox, but also her best friend Elle.

"Must-read YA paranormal romance!" – USA Today

Perfect for readers who love young adult books, contemporary fantasy, fairy tales, satire/comedy, paranormal romance, fairies, magic users, shapeshifters, and coming of age stories.…
Goodreads / Amazon / Barnes & Noble / iBooks / Kobo / Google Play
My Review:
5 Out Of 5 Stars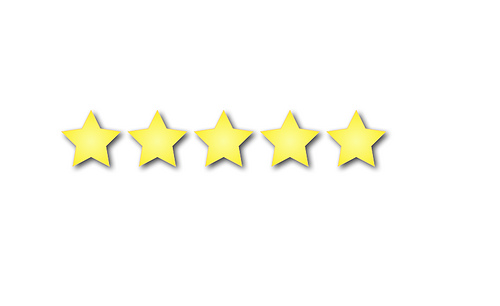 Genre: Faeries, Fairytale, Mystery, Romance, Supernatural, Suspense, Teen, Time-Travel, Werewolves, Witches--
Bryar Rose is finally getting what she wanted- to start regular high school. But is seems that nothing every really goes her way, and school is the last thing on her mind. Instead, she is focusing on the fact that she is having terrifying nightmares that she can't remember but knows are important, the search for the fountain is still going on with no answers, and it seems Knox, her mate, is getting sick. It is past time that Bryar figures out her place in the world so the people she loves can survive.
When I speak again, my voice comes out as a chirp. "There was no moment." I know Knox is just busting on Alec, but it still feels important to clarify the moment thing. It's not like we were getting naked in Knox's fancy dining room. In his castle. Which his ex-girlfriend just decorated in red slime that looks a lot like blood. Did I mention my life is weird?
I have made my love for Christina's books known ever since I first got my hands on Angelbound, from then on I have spent my time devouring everything she writes. I just love her snarky humor and the well developed characters she brings to life- they feel like friends by the end of the book. This series has not let me down with either of those qualities as well as magic, adventure, fairytales, all things werewolf, and romance. Whenever I get the chance to pick up a Magicorum book, I get so excited to lose myself in this fantastical world and go on an epic battle with Bryar Rose. I can 100% say that I have never encountered another fairytale retelling like this series before and I love the twists that Christina puts on the characters and their roles. Werewolf stories are just about my most favorite thing ever to read about and when you add the unbreakable, don't-even-try-to-fight-it mate bonds, there is no way I can resist the book. And Knox was the most dreamy and understanding of wolfies, enough said. And as per the norm, I focus on romantic love (because reasons!) but I really like how Bryar also goes on a trip for self-discovery and realizes that family can be what you make it to be, regardless of where you came from, and that was ever so sweet (she really does have the best of friends).
Minutes pass. So much staring at a screen makes my inner animal restless. "We hates computers," she grumbles. For the record, when my wolf gets grouchy, she starts talking like Gollum.
The internal monologues that Bryar has with her wolf are hysterical and hands down my favorite part of the story. Her wolf has so much personality and spunk, I love her- she also slightly reminds me of my very exuberant, let's-go-play-with-the-other-animals-that-hate-us puppy. I'm pretty sure some of his inner thoughts sound just like Bryar's wolf.
"I don't like leaving our mate," she growls. "But I do want to scent all those delicious fairies. Let's play!" Here it comes. Again, my wolf sees the fae as magical chew toys. "No, We're not playing with the fae. They're murderous and cast curses, remember?" My wolf sniffs. "We'll play nicely with the yummy fairies." I pull at the golden shifter magic inside my soul, commanding my wolf to obey. "No playing with the fae."
You could almost say that this ends happily ever after, but with what I know about Bryar and company, I am sure that the gang's adventures are just starting (or at least I hope so because I am not ready to say goodbye!). I really enjoyed this story and I highly recommend that the series be read by anyone who likes humor, love, adventure, mayhem, magic and a new spin on the classic fairytale.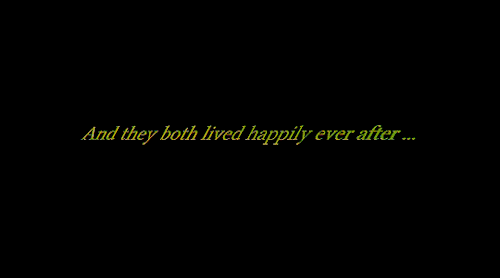 Author Bio:

Christina Bauer knows how to tell stories about kick-ass women. In her best selling Angelbound series, the heroine is a part-demon girl who loves to fight in Purgatory's Arena and falls in love with a part-angel prince. This young adult best seller has driven more than 500,000 ebook downloads and 9,000 reviews on Goodreads and retailers. The first three books in the series are now available as audiobooks on Audible and iTunes.

Bauer has also told the story of the Women's March on Washington by leading PR efforts for the Massachusetts Chapter. Her pre-event press release—the only one sent out on a major wire service—resulted in more than 19,000 global impressions and redistribution by over 350 different media entities including the Associated Press.

Christina graduated from Syracuse University's Newhouse School with BA's in English along with Television, Radio, and Film Production. She lives in Newton, MA withher husband, son, and semi-insane golden retriever, Ruby.
GIVEAWAY!
a Rafflecopter giveaway