Wolves & Roses
Christina Bauer
(Fairy Tales of the Magicorum #1)
Published by: Monster House Books
Publication date: October 31st 2017
Genres: Paranormal, Young Adult
"If Janet Evanovich teamed with a young adult, fairy-tale author like Marissa Meyer (the Lunar Chronicles) or Alex Flinn (Beastly), the result might be something like Christina Bauer's Wolves and Roses." –Blue Ink Review

Seventeen-year-old Bryar Rose has a problem. She's descended from one of the three magical races—shifters, fairies, or witches. That makes her one of the Magicorum,and Magicorum always follow a fairy tale life template. In Bryar's case, that template should be Sleeping Beauty.

"Should" being the key word.

Trouble is, Bryar is nowhere near the sleeping beauty life template. Not even close. She doesn't like birds or woodland creatures. She can't sing. And she certainly can't stand Prince Philpot, the so-called "His Highness of Hedge Funds" that her aunties wanther to marry. Even worse, Bryar's having recurring dreams of a bad boy hottie and is obsessed with finding papyri from ancient Egypt. What's up with that?

All Bryar wants is to attend a regular high school with normal humans and forget all about shifters, fairies, witches, and the curse that Colonel Mallory the Magnificent placed on her. And she might be able to do just that–if only she can just keep her head down until her eighteenth birthday when the spell that's ruined her life goes buh-bye.

But that plan gets turned upside down when Bryar Rose meets Knox, the bad boy who's literally from her dreams. Knox is a powerful werewolf, and his presence in her life changes everything, and not just because he makes her knees turn into Jell-O. If Bryar can't figure out who—or what—she really is, it might cost both her and Knox their lives… as well as jeopardize the very nature of magic itself.

FAIRY TALES OF THE MAGICORUM
1. Wolves And Roses (Fall 2017)
1.5. Moonlight And Midtown (Spring 2018)
2. Shifters And Glyphs (Fall 2018)

Want news about our latest releases and deals? Sign up for our newsletter!
Goodreads / Amazon / Barnes & Noble / iBooks / Kobo
My Review:
5 Out Of 5 Hearts
Genre: Another-World, Faeries, Fairytale, Mystery, Romance, Supernatural, Suspense, Teen, Werewolves, Witches--
Bryar Rose would like nothing more than to be a regular girl, not stuck in this magical-world limbo she exists in where she is suppose to be a Sleeping Beauty template but she seems to even fail at that. Instead of being a good "Sleeping Beauty", she researches ancient Egyptian papyri, gets into mischief with her best friend Elle and has strange dreams featuring a boy she has never met. When a routine break and enter goes awry, Bryar finds herself in over head and getting unexpected truths in the most random of places. If only she can make it a few days to her 18th birthday and then she will be free... she hopes.
​I thought the Angelbound series was my favorite, but I think Wolves and Roses may have stolen my heart. Did I mention there are werewolves? And the mate bond?? Well, once I discovered that tidbit, there was no going back. (My favorite supernatural anything just so happen to be werewolves!)I am always a sucker for fairytale retellings, and this was a one of a kind type of fairytale, completely new and different from anything I have experienced before. I am a super fan of Christina's Angerlbound series so when I saw that she had a new fairytale series coming out I knew I needed to read it. And I am so happy to report that the book lived up to, no actually surpassed my expectations. I was kept on my toes right from the start, enjoying the twists and turns the characters took. I ended up being lost in the pages within the first paragraph at magical teen group therapy, enjoying this humorous, dangerous, action packed ride...oh and there was some romance...just what I need for the perfect book recipe. And as I mentioned, there is some romance (even if a grumpy Warden resisted), so I was incredibly happy that the story was dual narrated by Bryar and Knox (a certain Warden of werewolf persuasion). Romances that are told from both parties points of view are my favorite because I get to be omniscient. Bryar was so incredibly quirky, her personality practically bursting out of the pages. Her life is such a random grouping of things, be it her group therapy, her unhinged aunties or her almost-fiance, or her true self, Bryar sums in up nicely- "In other words, my life is the fairy-tale equivalent of the Island of Misfit Toys". (As per Madame "And that, my children, is why Bryar Rose is a total disaster. Any questions?"). Knox was my favorite kind of Were, all growly moody beast on the outside, but warm soft gooey teddy bear center. His conversations with his wolf made me giggle and his bromance with Alec was sweet.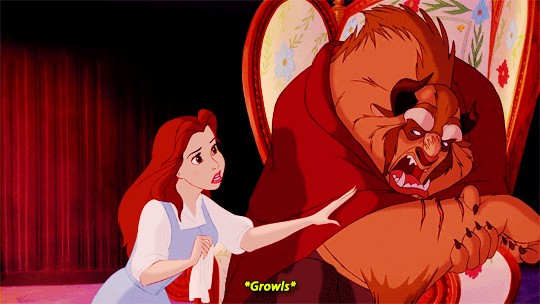 I loved the relationship between Elle and Bryar, they were besties, pretty much soul sisters. I loved the dynamic between them, always having the others back and the willingness to get involved and potentially slay the other's demons (aka Philpot Herbert Utrecht the Third just to name one of the people who need slaying). Elle may have had some secrets from Bryar when it came to her life, but there was zero doubt she would fight to the death for Bryar in any circumstance (and the feeling was very mutual!) They were honestly the best depiction of female friends, none of that catty, back-stabby stuff you see in a lot of teen stories (and in real life sometimes) but tried and true, the way friends should be. I am totally fan-girling over this world, these character, this book! I loved everything about it, would not change a thing. My only complaint is that I have to wait for the next book to come out, which is hard to do since patience is not one of my virtues. There was a little bit of everything included in the pages, pretty much something for everyone. There was so much world building that took place and potential for more stories, be it with Bryar and Alec or some other random characters (ahem- Elle and Alec). I now have a new favorite book by Christina, and I need more.
I received this title for reviewing purposes but I plan on getting a physical copy asap so I can hug it to me and sigh dreamily every chance I get.
Author Bio:

Christina Bauer knows how to tell stories about kick-ass women. In her best selling Angelbound series, the heroine is a part-demon girl who loves to fight in Purgatory's Arena and falls in love with a part-angel prince. This young adult best seller has driven more than 500,000 ebook downloads and 9,000 reviews on Goodreads and retailers.

Bauer has also told the story of the Women's March on Washington by leading PR efforts for the Massachusetts Chapter. Her pre-event press release—the only one sent out on a major wire service—resulted in more than 19,000 global impressions and redistribution by over 350 different media entities including the Associated Press. Christina graduated from Syracuse University's Newhouse School with BA's in English along with Television, Radio, and Film Production. She lives in Newton, MA with her husband, son, and semi-insane golden retriever, Ruby.
GIVEAWAY!
a Rafflecopter giveaway