Release Date: December 3rd 2016
Published by: The Writers Coffee Shop
Genre: Fiction, Dystopian
Available from:
Amazon, Kobo, Barnes and Noble, iTunes, Powells, AbeBooks and TWCS PH
~~GIVEAWAY~~
~~SUMMARY~~
A generation has passed since the pandemic known only as the Infection ended the world as we know it. In a little town in the Appalachian Mountains, Taylor has known only a harsh and brutal struggle for survival in a land littered with the rusted-out remnants ofa lost world. By day, she labors in a coal mine. In the evenings, she tends a secret collection of beehives, and uses the honey to pay for lessons in survival skills, such as hunting, fishing and collecting herbs. Her home is a single room in a crumbling old motel, and her only companion is a pet box tortoise named Go she's had since she was a child.
When her town is destroyed by a vicious gang of raiders known as the Nine, Taylor escapes with Dylan, the son of the mayor. Their only plan is to head south and escape the Nine's vast territory, avoiding areas contaminated by meltdowns and industrial pollutionwhere mysterious illnesses plague the residents.
Dylan has never known hunger or hardship and struggles to learn survival skills. He's never known a woman like Taylor either. He tries to pay her back by teaching her to read and telling her the stories passed down from the world of Before.
They certainly didn't plan on falling in love. Taylor fights it every step of the way, because in her world, any emotional attachment is dangerous. She's been taught sincechildhood that love slows you down, makes you weak. But the feelings growing between them cannot be denied.
Taylor finds herself slowly breaking every one of her hard-learned rules of survival. She discovers that perhaps some of those things she's always fought to avoid arethe very things that make life worth living.
. . . And death shall have no dominion . . ."
Goodreads * Add to Want ToRead List
My Review:
4 Out Of 5 Stars
Genre: Dystopian, Survival, Romance--
Taylor's town in under attack by the fierce gang The 9s, and she knows that she does not want to be made a slave. Desperate to escape, Taylor ends up killing one of the gang members, which means that they will never stop hunting her for revenge. She encounters another escapee, Dylan, the son of the town's mayor, a rich boy she has never talked to before who has absolutely no survival skills. Taylor ends up letting Dylan stay with her as she makes her way through a world that does not offer any safety. Hopefully, the two can survive the obstacles that stand in their way. I am a huge sucker for survival/post-apocalyptic (usually with some zombies added in for extra flavor) books so I was excited to get my hands on this. This story is set in the world the author created in her The End of All Things series, which is when a virus wiped out most of the population, some survived and some turned into mindless killers. This book could be considered a standalone though, since it is about 30 years after that series began and with a new set of characters, so it can be read if you haven't read the other series no problem.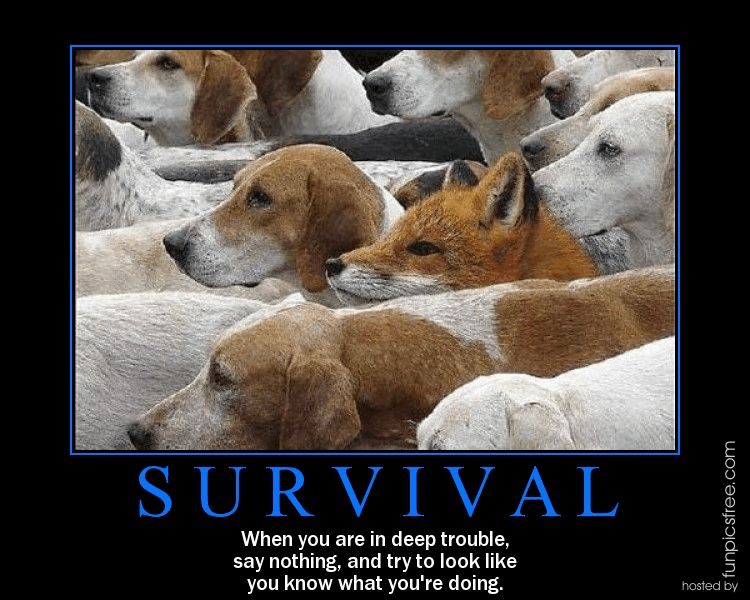 I was not disappointed by this book, it was the perfect blend of realistic horrible survival with the harshness and gore expected, with well developed characters and a few moments of heart thrown in that I have come to expect from the author. The story does not shy away from the tough things that makes life realistic, including prostitution, unwanted pregnancies, murder, starvation, and the aspects of killing and preparing animals to eat. With all the dark subject matter, the book was not depressing, instead I found myself looking forward to the next moment of happiness or hope the characters would experience. I will say that after reading this book, I feel that I am so unprepared for survival (just like Dylan) that now I am stressing over what I need to purchase/learn as a just in case (these kinds of books totally bring out the paranoia in me prepper-style).
I really enjoyed the story and the dual perspective between Dylan and Taylor. Taylor was hardened by the life she has had to live, yet was willing to give a chance to someone she could have refused. She had no formal education, yet was no means stupid and could easily survive with the knowledge she has acquired. Dylan is the complete opposite, full of good cheer and the belief in things to be better but no real life skills, they balanced each other out nicely. And yes, I am a sucker for a good romance, which there was here, but that was not the point of the story, more a side effect of the events. I would say that this is a stand-alone book that wrapped things up nicely with no awful cliff hanger ending. If you are looking for a compelling survival/dystopian book, then this is the one to pick up. I received this title from the author in return for my honest review.
~~ABOUT THE AUTHOR~~
Lissa Bryan is an astronaut, renowned Kabuki actress, Olympic pole vault gold medalist, Iron Chef champion, and scientist who recently discovered the cure for athlete's foot . . . though only in her head. Real life isn't so interesting, which is why she spends most of her time writing.
She is the author of five other novels, Ghostwriter, The End of All Things, its sequels, The Land of the Shadows and Shadows Have Gone, and Under These Restless Skies.
~~CONNECT WITH THE AUTHOR~~
Praise for
The End of All Things Series
Hope, love, and the strength of the human spirit are the backbone of this surprisingly uplifting offering from Lissa Bryan. ~ CBL Book Reviews
The End of All Things is more about hope and second chances, and I very much enjoyed the tale .... highly recommended for all fans of apocalyptic fiction. It's a well-written book with excellent pace, plot, and best, it has real soul. ~ Jade Kerrion, Goodreads