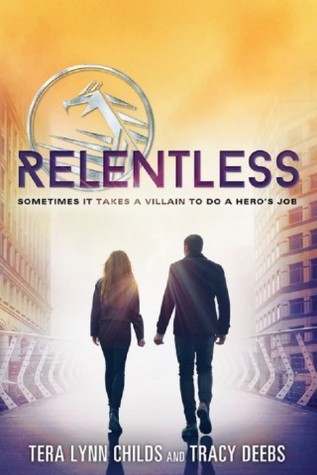 Book Blurb:
Revenge is easy, but justice is worth fighting for… Kenna is tired of being lied to—and hunted by the very allies she once trusted. Unearthing the dark secrets of the superhero world has not only endangered her life, now her boyfriend faces execution for crimes he didn't commit and her mother is being held captive in a secret governmental prison. Kenna is determined to stand up for what's right and save those she loves from unspeakable fates. It's time for the betrayal to end. It's time for the real criminals to face justice. But the truth is even more terrifying than Kenna could imagine. A conspiracy threatens the fate of heroes, villains, and all of humanity. If Kenna's going to survive, she must draw on her deepest strength: her resilience. Because when Kenna's pushed to the limit, she doesn't break down. She fights back.
My Review:
3 Out Of 5 Stars
Genre: Another-World, Supernatural, Teen--
Book 2 in the series picks up about 12 days after book one ends, with the rebel group of teens trying to rescue the rest of their friends from the torture of the supposed Good Guys. A war is brewing, and the unsuspecting will be caught in the middle. It feels like forever since I had read the first book in the series, so I was a little lost when I first started reading this one, but within a chapter I was fully immersed in the plot. The authors are great at creating action, which this book was. Seriously, the entire book was non-stop action, with the ragtag group of sorta friends banding together to save their own lives and to right the injustices that they have seen. This book was a lot darker than I remember the first one being, where murders, torture and hard truths spilled all over the place. Kenna is great at rolling with the punches. She experiences some awful, depressing things, and neatly files it away for later so that she can continue to battle for good. She was a really good main character, strong, tough and competent, but does not push away those who love and want to help her just to show how strong and tough she is. My absolute favorite character in the story is Draven, I may have a teensy crush on him... He literally is my perfect dream guy, attractive, strong, loyal, caring but rough around the edges and the whole bad boy thing he had going on. The other side characters (especially Rebel) gave unique voices that helped to round out the story. Just like the first book, and others I have read from these authors, the characters are well developed and relatable, regardless of special powers and whatnot. As a side note, I don't really want to get involved in the politics and social commentary that the authors are bringing up with the controversial dedication and the underlying concept of who is really a good guy. I wanted a fun teen read, and I enjoyed the first book so I was excited to get my hands on this, but I hate when agendas are pushed when I don't want to deal with it, so that was a little off putting for me personally. Anyway, the book had a fairly good resolution with most things wrapped up so I feel like this maybe the end of a duology, but I guess I will have to wait and see. I received this title in return for my honest review.