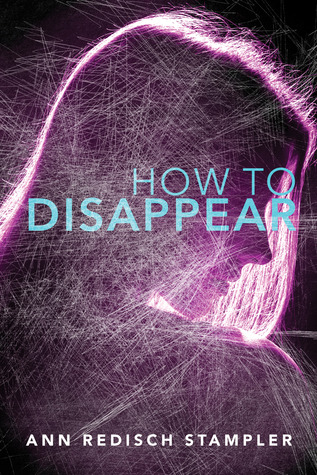 Book Blurb:
This electric cross-country thriller follows the game of cat and mouse between a girl on the run from a murder she witnessed—or committed?—and the boy who's sent to kill her. Nicolette Holland is the girl everyone likes. Up for adventure. Loyal to a fault. And she's pretty sure she can get away with anything...until a young woman is brutally murdered in the woods near Nicolette's house. Which is why she has to disappear. Jack Manx has always been the stand-up guy with the killer last name. But straight A's and athletic trophies can't make people forget that his father was a hit man and his brother is doing time for armed assault. Just when Jack is about to graduate from his Las Vegas high school and head east for college, his brother pulls him into the family business with inescapable instructions: find this ruthless Nicolette Holland and get rid of her. Or else Jack and everyone he loves will pay the price. As Nicolette and Jack race to outsmart each other, tensions—and attractions—run high. Told in alternating voices, this tightly plotted mystery and tense love story challenges our assumptions about right and wrong, guilt and innocence, truth and lies. My Review: 4 Out Of 5 Stars
Genre: Mystery, Suspense, Teen--
Nicolette saw something and knew she had to make a run for it, hiding herself in a truck and changing her appearance until she disappeared. Jack has tried to be the model student/son, trying to be more than the stigma associated with his last name. When he is told by his incarcerated brother that their mom will be killed if he doesn't do a task for his brother, Jack feels like he has no choice. Little does he know that the task he is assigned is to find and kill Nicolette. I tried to explain this book to a friend and I feel like I did it really poorly, as determined by the blank look on said friend's face. The story is so convoluted and twisty that I am pretty sure the only accurate way to understand what the book is about and what actually happens is to read the story. This was a little bit mystery, a whole heck of a lot of character development and introspection on what "a good person" is, and a heap of suspense and lies. I feel like this was something different from anything else I have read, and I appreciated the unique idea and execution. The story is narrated in alternating chapters from Nicolette aka Nick and Jack's point of views. It was a very stream of consciousness like approach to the characters and the narration, with the book being more about their feelings and interpretation of events as opposed to what is actually happening. People think in fragments and have tangents, and that was how the book read. I liked this style the author used; it left some things up to the reader's interpretation as well as speculation as to the truth. Jack has been the perfect boy scout for his 18 years, but everyone assumes the worst about him, himself included. Jack fought himself at every turn, trying to figure out who he wanted to be. I really liked his character, even though Jack thought himself to be a monster. Nick on the other hand was a huge conundrum, a tiny boppy cheerleader who knew how to get around the system and walk a fine line between good and bad. She had oodles of street smarts and life lessons that I was surprised by, and an insane survival instinct that never stopped. At times, Nick seemed the colder blooded of the two. The ending was part a surprise; part expected based on what I knew of the characters. I don't want to give anything away, so that is all you get. This was a very fast, engaging read that I would recommend to anyone who wants a new mystery-ish read. I would love to read more by this author in the future. I received this title from the publisher in return for my honest review.