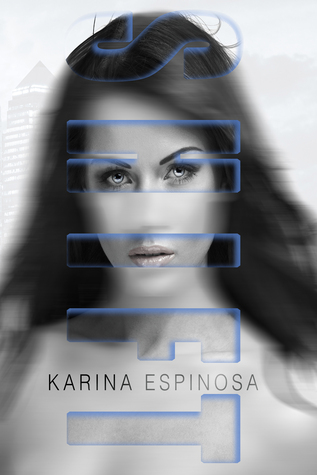 Book Blurb:
It's hard enough being an undergraduate student, an intern at Downtown Manhattan's police station, and a bouncer at a local bar. Add her now ex-boyfriend who recently dumped her for the school's resident bimbo—oh, and she's a werewolf. Mackenzie Grey meets her match when she is kidnapped by the Brooklyn Pack and tossed between Sebastian and Jonah—the Alpha and the Beta. Being a lone-wolf in the city is dangerous, and now that the Pack has found her, so can every supernatural being in the Tri-State area. And not even her sarcastic, smart mouth can get her out of this. When a string of kidnappings involves Mackenzie in supernatural politics, she questions her new acquaintances and finds unlikely allies. Can she escape Pack law and keep her freedom—or will she be condemned to an unwanted path? My Review: 4 Out Of 5 Stars
Genre: Mystery, Faeries, Urban Fantasy, Vampires, Werewolves--
Mackenzie has been trying to live a normal life despite the fact that she started turning into a werewolf her freshman year of college 4 years prior. Kenzie has no idea what caused it and she can't talk to her parents about it, only her best friend Amy knows the truth. One full moon as she tries to make it back to her cage at home before turning, she runs (literally) into a handsome stranger but brushes the encounter off. Sadly for her, the stranger is part of a werewolf pack and she is now a hunted lone wolf. I am pretty sure that werewolf stories are just about one of my most favorite things to read, period. I was excited to get my hands on this story because it has werewolves (insert happy dance), vampires, and faeries in an urban fantasy setting. I had never heard of this author before so I had no real expectations going into the story, which probably worked in my favor. That being said, I really enjoyed this story. I guess I would categorize this as an urban fantasy with a dose of hot chemistry, humor with a snarky main character, tons of action, with a mystery to solve. It's like all my happy topics converged to create my ideal love child in book form. The story is told from Kenzie's view and half (ok most of the time) she has almost no idea what is happening. She and her best friend Amy (by default of being loyal) are thrown into this world they know nothing about and they struggle to stay afloat. Kenzie appears tough, paying her way through college as a nightclub bouncer and working to become a police officer. But in actuality she was emotionally sensitive. She had been hurt by her long time boyfriend (who is a total tool) and was afraid to put herself out there for anyone who had the potential to hurt her again. Which is a sad tale itself due to the 2 incredibly attractive man-beasts who would love a piece of her. Both men are drop dead attractive and powerful, but one wants to take care of her help her and the other is the domineering bad boy who wants to "take" her if you get my drift. I would like to say which one I root for, but honestly I have no idea which one I like more. I feel that Jonah is much more reasonable and kind, but Bash has that magnetism thing going on so I am torn just like Kenzie. I was concerned by how much of a hold her ex had over her despite his past actions, but she grew a backbone and gave him exactly what he deserved and I mentally cheered her on. At times I found Kenzie to be too impulsive and reckless, especially when dealing with the unknowns of the pack, and she kept getting herself into more trouble with each outburst. I wanted to shake the childishness out of her, but at least the author addresses her actions as well. I like that she is interning for the police, secretly using her werewolf skills to help catch criminals, which also flows with the mystery of the plot and her knowledge of the case. The author seamlessly flows everything together to create a captivating story for me. I absolutely love Amy and want to see more from her, I have so many questions as to where Kenzie comes from and the ending was the worst part of the book- I hated what she does, but it sets up another book ever so nicely. I can't wait to read more in this series and I want to try other books form this author because I like how she develops her characters. I received this title from the publisher in return for my honest review.