Author: Karen Michelle Nutt
Narrator: Kelly Jackson
Length: 9 hours 27 minutes
Publisher: Karen Michelle Nutt
Released: Sep. 24, 2019
Genre: Paranormal Romance


Lars Gunner, the frontman for Silent Plaids, died 23 years ago, and his death was ruled an unfortunate accident. Despite the fact that he can't recall what happened to him in his last moments of life, he is convinced that he was murdered. He has been trapped in limbo until his daughter Cecilia unearths his journal and is able to see him. She seeks help from Kaleb, a psychic, but as they resurrect the past, the secrets and lies surrounding Lars' rock-and-roll life just may be the death of them, too.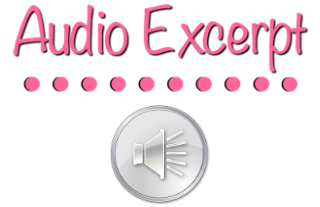 My Review:
4 Out Of 5 Stars
Genre: Ghosts, Mystery, Romance, Supernatural, Suspense--
Cecelia grew up the child of two rockstars, one dead by his own hands during a bender and one distant and emotionally unavailable. She refuses to take part in anything having to do with music or the limelight, instead being practical and independent. When she unearths a journal belong to her long dead father, she becomes haunted by his ghosts- who wants her to find the truth about his death, or rather murder. I am such a sucker for paranormal mysteries! If you have a ghost wanted to solve their own murder, sign me up. Add some romance and you have one of my favorite kinds of books. The author has other paranormal mystery romances and I know with complete certainty that I will pick up more to read. I will say that I knew who the murder was right from first introduction but I feel like it didn't hurt the story at all and the motive was a surprise. I enjoyed the dynamic between Cecelia and her father. They are the same age now, her 27 and him frozen at 27 when he died. He has a hard time associating her as an adult versus the 3 year old he remembered her as. She grew up without any parents really, and now Lars is trying to act the role of father and it does not work well. The romance was also super sweet. I usually do not go for relationships that feel too fast (almost instalove) but it worked in this situation and I loved Caleb and his sincerity and heart. The author did a great job of voicing Cecilia, giving her personality and bringing her to life. I did struggle a little with her other characters speaking though since they all sound the same so I was not always certain who was the speaker during conversations and it made it a little confusing. Her diction was clear and her pacing was nice but I needed to speed up the audiobook to 2x and it was just about perfect at that speed for me. I received this audiobook as part of my participation in a blog tour with Audiobookworm Promotions. The tour is being sponsored by Karen Michelle Nutt. The gifting of this audiobook did not affect my opinion of it.

Karen Michelle Nutt resides in California with her husband. Though her three children are grown and starting their own adventures, she still has a houseful of demanding pets. Jack, her Chorkie, is her writing buddy and sits long hours with her at the computer.
When she's not time traveling, fighting outlaws, or otherworldly creatures, she creates book covers at Gillian's Book Covers, "Judge Your Book By Its Cover".
Whether your reading fancy is paranormal, time travel or contemporary romances, all her stories capture the rich array of emotions that accompany the most fabulous human phenomena—falling in love.

Kelly Jackson is a SAG/AFTRA-affiliated actor and comedienne, and as such, she loves idealizing characters in the books that she narrates. Kelly and her sister are also bloggers known as The Midlife Gals Gone Gray. That's how this whole thing got started. They choose a topic and then annihilate it through two hilariously disparate points of view. Kelly wrote a book, A Texan Goes to Nirvana, and wanted to narrate it herself. That's how that got started. When not writing and narrating, Kelly has a 'death grip on the control panel' as a Senior Executive Assistant/Girl Friday to CEOs. Although a Texan by birth, Kelly and her sister live in Hawaii and enjoy a regular yoga practice, movies, swimming and oddbody watching at nearby beaches. Aloha!

End of the Road Giveaway: $25 Amazon Gift Card

Dec. 12th
:
Southern Girl Bookaholic
Viviana MacKade
Romance that's 'Out Of This World'
Dec. 13th
:
Smada's Book Smack
4 the Love of Audiobooks
Dec. 14th
:
Dab of Darkness Book Reviews
Eileen Troemel
Dec. 15th
:
Jazzy Book Reviews
All the Ups and Downs
Dec. 16th
:
The Book Junkie Reads . . .
Dec. 17th
:
Locks, Hooks and Books
Dec. 18th
:
Teatime and Books
Nesie's Place

Plugging you into the audio community since 2016.
Sign up as a tour host here.