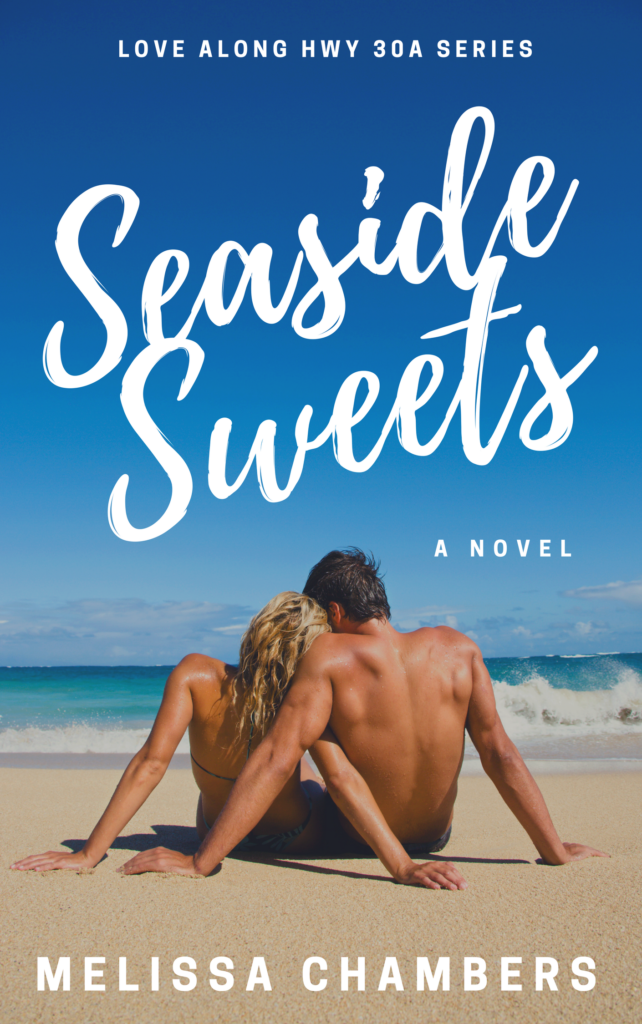 After her crappy ex runs up her credit card, clears her bank account, and gets her fired, Seanna Perry makes her escape to the quaint beach town of Seaside, Florida. The houses are pastel, the ocean air heaven, and the men hot as the Gulf Coast sun…one in particular. But while paying the price, literally, for the last man she trusted with her heart, she's not interested in any sort of beach romance, or so she keeps reminding herself.
Living in the idyllic coastal paradise of the 30A area hasn't eased Blake Evans' guilt over what went down three years ago. He can't stop blaming himself, and certainly none of his wonderful friends can ever find out what happened. Blake's done a good job of keeping romantic feelings toward any women at bay, and he needs to keep it that way. But when Seanna begins to show him how to live again, he finds himself struggling to keep his guard up.
Seaside Sweets is book one in the Love Along Highway 30A series, which features beautiful beach communities, a circle of unique and amazing friends, and romances that will have you cheering on the couples and fanning yourself from the heat. All books are standalone and can be enjoyed in or out of order.
An M83 song came over the speakers, electronic dance music's answer to the slow dance. She tilted her head to the side, lifting an eyebrow. "After that Chicken Dance, you got this one in the bag."
He huffed a laugh, trying to hold back his grin, but not doing a good job of it. She hadn't seen him smile this much the whole time she knew him. He pulled her to him, resting his hands on her hips. She eased her hands up to his shoulders, her stomach alive with a nervous flutter. She had always been fairly confident around men. It had been the rare bird who could put her insides into a tizzy. But there was something about Blake's quiet cool, the fact that he seemed to listen when she talked and actually care about what she said. He wasn't one of those straight guys where she felt she had a good thirty seconds then needed to wrap it up.
But more than anything, it was the way he looked at her—his blue eyes boring into hers like he knew her…like he was curious about her. And she wanted to know more about him—anything he'd be willing to share. He lifted his chin, seeming ten feet tall so close to her, sending her heartbeat up a step. She looked away, breaking under his gaze.
She leaned into his chest, as he pulled her there. She wasn't sure who had made the move—maybe both of them at the same time. She breathed in the scent of his skin and lifted her chin to get a good whiff of his neck. The subtlest hint of his body wash lingered, causing her to close her eyes and drink him in.
Her hands wanted to wander down Blake's back toward his ass—his perfectly proportioned, round ass. Tonight, it was covered by his blazer, but Halloween costume material was thin and cheap. If she could get her hands down there tonight, she could get a good squeeze in. He pulled back from her. "What are you smiling about?"
Celebrating the release of Seaside Sweets this week with an exclusive playlist for Smada's Book Smack followers! So stick in your earbuds, pull up this playlist, and soak up some summer fun! The English Summer – The Wombats Dancing Days – Led Zeppelin T-Shirt Weather – Circa Waves Cruel Summer – Bananarama Beach Side – Kings of Leon California Gurls – Katy Perry feat. Snoop Dogg Island in the Sun – Weezer Summer Nights – Van Halen Blister in the Sun – Violent Femmes The Boys of Summer – Don Henley Brazil – Declan McKenna Rock Lobster – The B-52's The Other Side of Summer – Elvis Costello Hot in the City – Billy Idol Find this playlist on Spotify And pick up a copy of Seaside Sweets for your beach bag while you're at it! :)
------------------------------------------------------------------------------------------------------------------------------------------------------------------------------------------------------------------------------------------------------------------------------
My Review:
4 Out Of 5 Hearts
Genre: Romance--
Seanna escapes her current painful living situation to go visit her favorite Aunt Cassidy in Seaside Florida. She was looking for just a few days to avoid her deadbeat ex-fiance but what she finds is love from her aunt as well as new friends that she completely belongs with. Blake moved to Seaside to get a fresh start, a place where nobody knows the horrors of his past, and he can be a simple handyman. He never planned on Seanna, the first person to make him want to share his past and hope for his future. But can their relationship potential withstand the disasters of their pasts?
HERE
). So anyway, going into this book I had pretty high expectations that I was going to get an enjoyable romance and that I would be entertained. Well, Melissa did not let me down- she delivered on my hopes and I received a fun romance about two people weighted down by the baggage of life. I found this read to be lighthearted and fun, a perfect lazy-beachy-sunny-day book- which I was a little surprised by since both main characters have a lot of bad things happen to them, and we are not talking about a spilled cup of coffee kind of bad thing, but theft, addiction, suicide, and accusations kind of bad things. I blew through the book in just a day, enjoying the characters and the world. Hands down my favorite part of the story was the dynamic and camaraderie between all the friends. I loved all the quirky people that made up family to Blake and so easily adopted Seanna in to their fold. Sebastian was a sweetie, Chase awesome and even Marigold had her charms. I can't wait to read more in this series and see the others get their HEA too.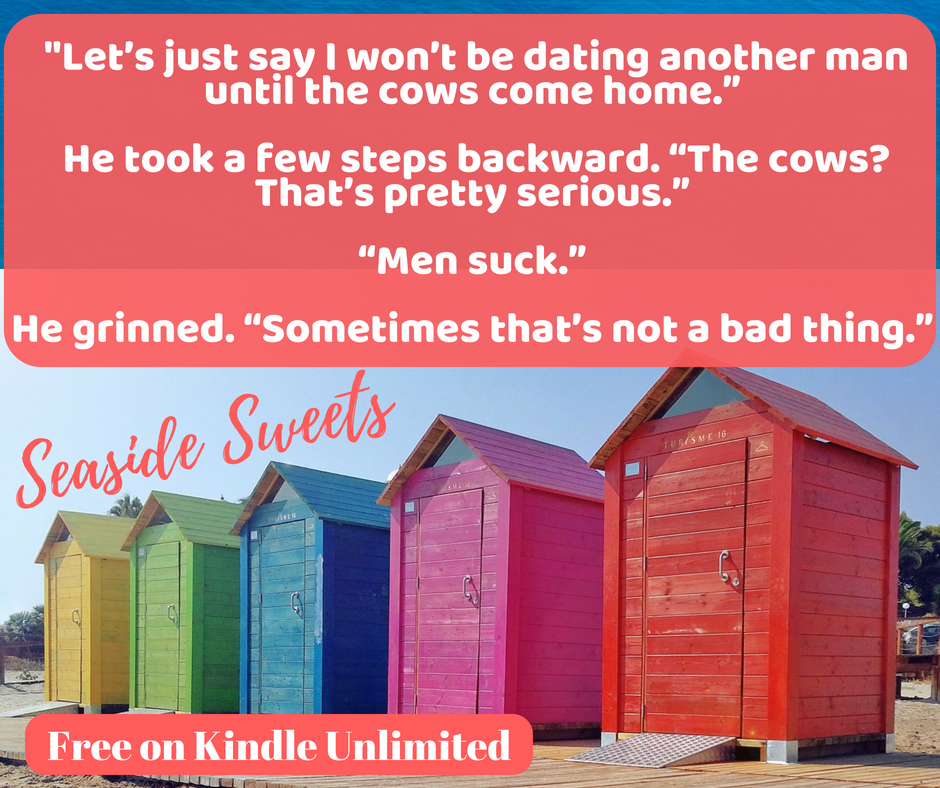 Also available in the series now!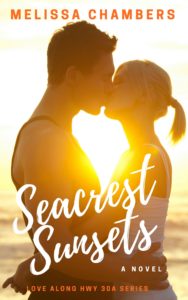 Maya Forbes has never had a one-night-stand. With her irresponsible but brilliant sister filling the role of flighty one, Maya must live sensibly and dutifully. But when she meets a gorgeous redneck from Panama City Beach who makes her head whirl, she must quit thinking idiotic thoughts about upending her life after one week of mind-altering sex, especially with her dream promotion waiting for her back home. Bo Harrison has lived his entire life in a tourist town where the women he meets are typically gone in a week. After a long-term relationship that left him mentally drained, he didn't mind the easy, week-long romances for a while. But watching his best friend fall in love has him thinking along those lines, especially when he meets a woman unlike any he's ever dated—smart, sexy, independent. The catch? She leaves in one week, of course.
With Shayla Harrison's dangerous ex leaving rehab and headed her way, she needs to find a safe house and fast. When tall, dark, and ridiculously handsome Chase O'Neil offers a secure place to stay in beautiful Seagrove Beach for dirt cheap, she and her wallet can't refuse. Romance is the last thing she wants, but the safety and warmth she feels with Chase are impossible to ignore. Chase is the life of the party. He makes everyone laugh—whatever it takes to hide a soul-deep pain he can't fix. He's been living in romance purgatory since his son died and his marriage ended six years ago. When he meets the mysterious and intriguing Shayla, the emotional wall he's worked so hard to build starts to crumble. She makes him want all the things he knows he can't have, including her love.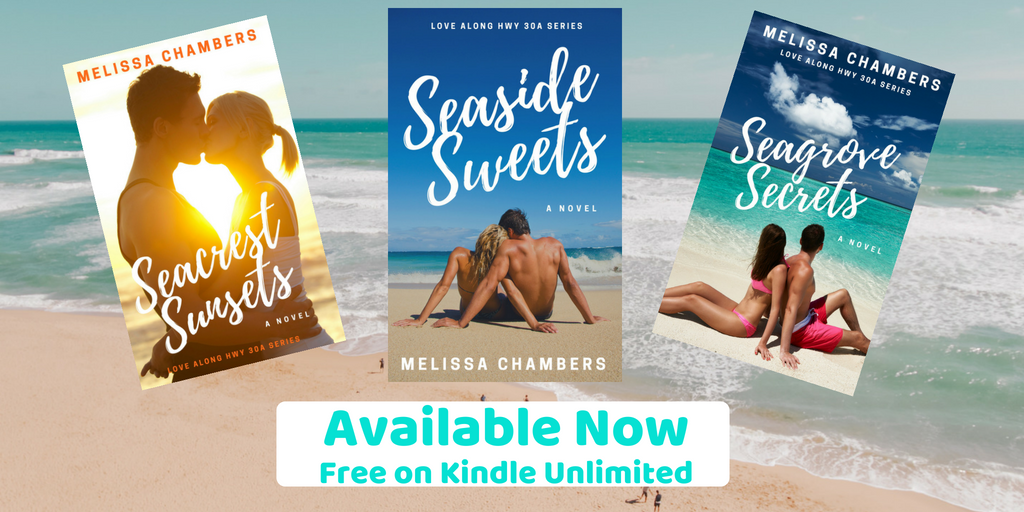 Melissa Chambers writes contemporary novels for young, new, and actual adults. A Nashville native, she spends her days working in the music industry and her nights tapping away at her keyboard. While she's slightly obsessed with alt rock, she leaves the guitar playing to her husband and kid. She never misses a chance to play a tennis match, listen to an audiobook, or eat a bowl of ice cream. (Rocky road, please!) She serves as president for the Music City Romance Writers and is the author of The Summer Before Forever and Falling for Forever (Entangled Teen).

Website ♥ Facebook ♥ Twitter ♥ Instagram ♥ Goodreads