Author: Casi McLean
Narrators: Aundrea Mitchell
Length: 10 hours 9 minutes
Series: Lake Lanier Mysteries, Book 1
Publisher: The Wild Rose Press
Released: Aug. 9, 2017
Genre: Time Travel Romance


Reeling from her boyfriend's indiscretions at a party, Lacey Montgomery escapes into the throes of a torrential storm. Her car spins out of control and hurtles into the depths of an icy, black lake. She awakens in the arms of a handsome stranger, in a place she's never heard of—thirty-four years before she was born. Bobby Reynolds is smitten the moment the storm-ravaged woman opens her eyes. Learning the truth about her origin does nothing to stop the passion taking root in his heart and leaves him torn between finding a way to return Lacey to her time and convincing her stay with him. Will the couple be able to discover the key to a mysterious portal before time rips them apart? Or will their spirits wander forever through a ghost town buried beneath the lake?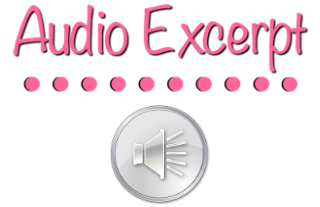 My Review:
3.5 Out Of 5 Stars
Genre: Another-World, Audiobook, Historical, Mystery, Romance, Supernatural--
Lacey Madison (aka Maddie) hurries out of her friends party after she catches her boyfriend in a romantic encounter with another woman. But she didn't count on being followed by a stranger, to have a terrible storm, or to loose control of her car. Next things she knows, she is being rescued by a handsome stranger who claims it is 1949 instead of 2012. Maddie has no idea what happened or if she will ever be able to find a way back home. This is very much so a love story that just so happens to have a mystery and some time travel thrown in. The main point of the book is about destiny and true love, the lengths people will go to save the one they love. The book had a very wholesome flair to it that made the sweetness of the romance shine through (keep in mind that like 75% of the book is set back in the 1950's where the world seemed more wholesome in general compared to today).
My biggest complaint was Maddie, and I feel terrible saying that considering most of the book is narrated by her. At times though I just found her so frustrating! She was a master of jumping to conclusions, making assumptions about every situation without ever communicating with the people around her and doing super dramatic things that could have been avoided. But no, let's just assume the worst so we can wallow, it's much more fun that way. She at times failed to understand the slang of the 1950's and then was shocked when they didn't understand her. Also, I was kind of surprised at how easy it was for a modern, driven, educated woman of today to be totally happy back in early 1950 where she couldn't use her degree/career, technology or women's rights- I expected some push-back from Maddie, but there never was. Bobby was super dreamy, pretty much the perfect guy and 100% accepting regardless of the fact his world turned upside down. There were chapters inserted occasionally that were narrated from a mysterious man's point of view back in the present time, someone who was out to manipulate Maddie and her whole world without her even being aware. I think those were my favorite parts because it made me try and guess and put things together even though I was still missing lots of info until the last few chapters. Casi did a good job of keeping me guessing and I liked how the connection was formed between all the pieces.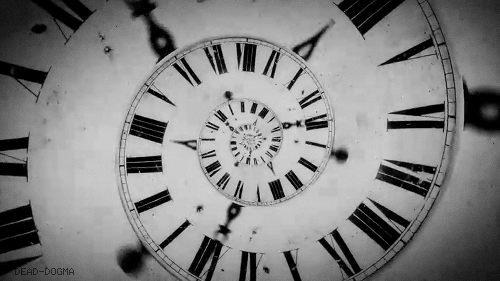 I listened to this as an audiobook and I really enjoyed the overall experience. The narrator Aundrea did a great job of bringing all the characters to life as well as creating the world. The sound quality was spot on and I felt like I was immersed in the different times. I would like to listen to more books being narrated by Aundrea in the future and I think that this story was a good choice to listen to. There were some questions that I would have love resolved when the book ended, but overall I found this book to be very interesting and unlike anything I have read before. I would love to get my hands on the next book in the Lake Lanier Mystery series to see what kind of place in history the characters will end up next (and I saw that it was Piper's turn to explore and I really liked her). I think this book will appeal to anyone looking for a sweet romance with a dash of the paranormal and mystery thrown in for flavor.
I received this audiobook as part of my participation in a blog tour with Audiobookworm Promotions. The tour is being sponsored by Aundrea Mitchell and Casi McLean. The gifting of this audiobook did not affect my opinion of it.

Award winning author, Casi McLean, pens novels to stir the soul with romance, suspense, and a sprinkle of magic. Her writing crosses genres from ethereal, captivating shorts with eerie twist endings to believable time slips, mystical plots, and sensual romantic suspense, like Beneath The Lake, WINNER: 2016 Gayle Wilson Award of Excellence for BEST Romantic Suspense.
Casi's powerful memoir, Wingless Butterfly: Healing The Broken Child Within, shares an inspirational message of courage, tenacity, and hope, and displays her unique ability to excel in nonfiction and self-help as well as fiction. Known for enchanting stories with magical description, McLean entices readers in nonfiction as well with fascinating hooks to hold them captive in storylines they can't put down.
Her romance entwines strong, believable heroines with delicious hot heroes to tempt the deepest desires then fans the flames, sweeping readers into their innermost romantic fantasies. Ms. McLean weaves exceptional romantic mystery with suspenseful settings and lovable characters you'll devour. You'll see, hear, and feel the magical eeriness of one fateful night. You'll swear her time travel could happen, be mystified by her other worldly images, and feel heat of romantic suspense, but most of all you'll want more.
Website⎮Facebook⎮Twitter⎮Goodreads⎮Instagram

After receiving her B.S. and MBA with a concentration in Health Care Management, Aundrea fell madly in love and decided to start her family. Ten years and five children later she was quickly living the full time wife, mother and household management life. Needing a temporary escape from time to time Aundrea returned back to her first love - reading! After devouring everything she could get her hands on she thought, -what if she could mix her love of performance and literature in a professional capacity? Once getting involved in the world of book narration she quickly became hooked and when not with her family you can find her in her studio working hard to grow in her own storytelling abilities.


Q&A with Narrator Aundrea Mitchell
When did you know you wanted to be an audiobook narrator?

I was listening to more and more audiobooks and I just kept getting the urge to do it.

How did you wind up narrating audiobooks? Was it always your goal or was it something you stumbled into by chance?

I just researched until I found ACX, and on their website it talked about what you needed, how to do it and I just went for it.

Did you find it difficult to "break into" audiobook narration? What skill/tool helped you the most when getting started?

No, it was not difficult to break in but to stay in is a totally different story.

A lot of narrators seem to have a background in theatre. Is that something you think is essential to a successful narration career?

I don't know if it's essential, I have a very limited background from when I was in school. I love theater. However now I do find training very important. Getting an instructor for the type of narration you want to perform, attend seminars and classes in both performance and audio technology – you should really know how to use the equipment you are utilizing and some 'employers' will only accept your work if you are using certain technology.

What type of training have you undergone?

I am seeing a coach for non-fiction (Sean Pratt-@SPPresents) and another for fiction (Andi Arndt - @andi_arndt). Between the two a variety of topics in narration and the business of narration are covered. I see improvement every time I have a session, which is really encouraging, I am lucky that although I may not have years of professional acting or collegiate acting training I am able to utilize my coaches to help me improve and to learn more about what it is that I do.

How do you manage to avoid burn-out? What do you do to maintain your enthusiasm for narrating?

For me it is a combination of things. Because of the performance aspect, if I am not feeing it, I try not to push through. I will walk away and do some of the many other things I am responsible for in real life. My hours are really flexible because I work out of a home studio, so sometimes it is just as simple as hanging out with the family. Other times, I find that listening to others narrate in the genre's I work in really helps. Especially when they are good they will motivate me to want to get back in the booth.

Are you an audiobook listener? What about the audiobook format appeals to you?

Yes I am constantly listening! I love audiobooks! For me, I find myself listening while I am doing housework or playing the driver to the kids.

What are your favorite and least favorite parts of narrating an audiobook?

My favorite is recording, getting to immerse myself into another world. I also love the read through of the book; it really gets me excited and helps me to plan out where I am going to go. I guess editing is my least favorite part, but only in comparison to the other parts, I love to do it, just not as much as performing or reading.

What about this title compelled you to audition as narrator?

It is exactly the story I would read as a consumer, and if it has my attention in that way then I want to audition because I know I will have fun with it while recording.

How closely do you prefer to work with authors?

I love having input from the authors, although every relationship is not the same. I do prefer it when even if they are not the ones who hire me, they have made the decision to have me be the voice of their book.

Beneath the Lake Giveaway: $40 Amazon Gift Card

Nov. 8th:
The Audiobookworm
Spunky N Sassy
London's Scribbles
Nov. 9th:
What Is That Book About
Lynn's Romance Enthusiasm
Nov. 10th:
Notes from 'Round the Bend
Books, Dreams, Life
Nov. 11th:
The Book Junkie Reads . . .
Nov. 12th:
Lilly's Book World
Smada's Book Smack
Nov. 13th:
abookandalattee
Audiobook Romance
Nov. 14th:
The Book Addict's Reviews
Jazzy Book Reviews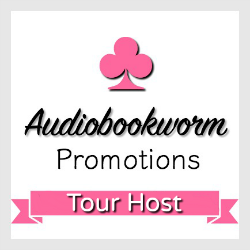 ➜Sign up as a host here